Everyone is always looking for a great camping recipe that's yummy and especially easy. What if I told you that not only was this recipe yummy and easy, it was also healthy, too?! If you're thinking about taking your new RV out on the road to get away for the weekend, this meal is the best dinner meal to start your adventure off right! It only takes about 20-30 minutes to prepare, so you'll all be eating in no time. These turkey bowls are great for kids as well, as long as they love sweet potatoes!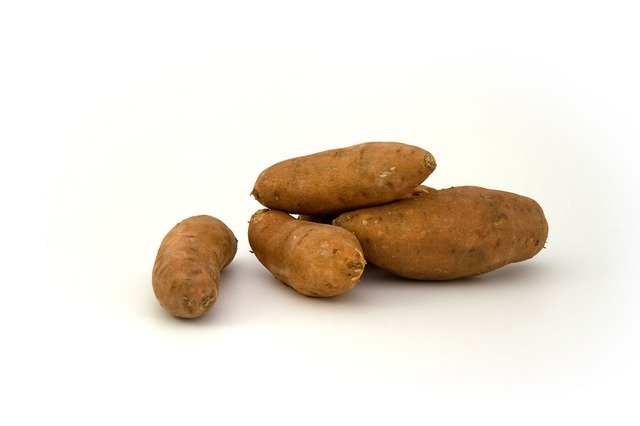 Ingredients
2

 

medium sweet potatoes

1

 

teaspoon

 

olive oil

1 1/4

 

teaspoons

 

ground cumin

1/4

 

+ 1/8 teaspoon salt

1/4

 

+ 1/8 teaspoon ground pepper

3/4

 

pound

 

lean (93%) ground turkey

4

 

garlic cloves

 

minced

1

 

teaspoon

 

chili powder

1/2

 

teaspoon

 

dried oregano

1/2

 

teaspoon

 

paprika

1 can of 

 crushed or diced tomatoes

2 slices of Pepper

 Jack cheese
Instructions
1. Pierce the sweet potatoes all over with a fork. Cook in the microwave on HIGH until tender when pierced with a fork, 4 to 5 minutes per side. Let the potatoes rest until cool enough to handle.
2. Cut the potatoes in half lengthwise. Carefully scoop the flesh out of the potatoes and place in a medium-sized bowl. Reserve the skins. With the back of a fork, mash the potato flesh until most lumps are gone. Divide the mashed sweet potato evenly between the potato skins. Place on a baking sheet.
3. Heat a large nonstick skillet over medium-high heat. Lightly coat with the olive oil. Add the ground turkey and cook, breaking up with a wooden spoon, until cooked through. Stir in the garlic, chili powder, cumin, oregano, paprika, and salt and pepper. Cook for 1 minute. Stir in the crushed/diced tomatoes.
3. Preheat oven to 400 degrees. Spoon the turkey mixture into each sweet potato skin. Top each with a half slice of pepper jack cheese. Heat in the oven until cheese is melted, about 4 minutes. Now you can enjoy!
Seriously easy. Seriously yum.
Turkey bowls are a great recipe to cook while camping because it takes such a short time to bake and it's a great balance of healthy carbs and fats. If your family likes sweet potatoes, four of you can enjoy this delicious recipe!
You will be able to eat this with a side salad or even chips and salsa to add a bit more of a Mexican flare. It's great to have while camping in your new RV. If you have any questions about our inventory of beautiful RVs, please contact us today. We love to connect with customers looking for a great deal on the adventures of a lifetime. We wish you happy camping and yummy eating!