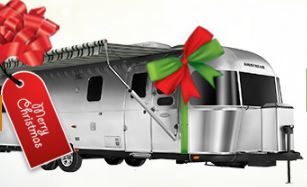 Christmas is right around the corner! It's time to celebrate and decorate… If you're spending Christmas in your RV home away from home, there are plenty of decorating ideas that will help make your season bright.
Whether you own a Motorhome, Fifth Wheel, Travel Trailer, Toy Hauler or Airstream RV, you will have a fun time decking the halls for the season.
The Outside
Your patio, awning, campground and roof of your RV are perfect spots for decorating opportunities. The Windish RV Part Department Online Catalog offers a wide variety of RV items that can be used for Christmas decorations.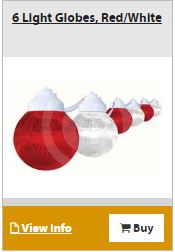 Choose from a large selection of festive lights in a variety of colors that will easily hang from your RV awning. Rope lights, Mini Globe and Large Globe lights set the Christmas mood and radiate a soothing seasonal glow at night.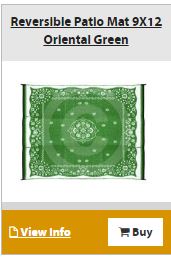 Patio rugs are a great way to set the stage for your outdoor Christmas display. Windish RV's parts catalog has many durable, outdoor patio mats in a variety of designs in festive colors such as green, red and blue.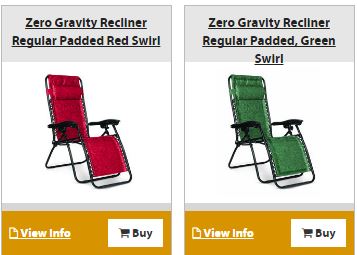 You can even get red and green zero gravity recliner chairs to match! Comfortable outdoor seating extends your living space and provides the perfect opportunity to meet new campground friends.
If you have set up camp in warm areas like Florida or Arizona, you can even sit outside and give out cookies to your fellow campers and spread good cheer.
Don't forget about your roof! If you have a walkable roof and are able to safely climb up, you can use the top or your RV to show your Christmas spirit. This is the perfect spot for a Christmas tree, nativity, a Northern star, or large boxes decorated to look like presents. If the weather is icy or wet, it's best to leave this one out. Roofs can be slippery!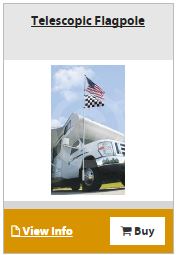 If you would like to show your decorations up high, but don't want to use your roof, consider a telescoping flagpole. Hang a cute Christmas flag or windsock and then use the flagpole the rest of the year as well.
The Inside
If you have a motorhome with a large dash or fifth wheel with a large panoramic rear window, these are a perfect spots to display indoor decorations such as a nativity, ceramic Christmas village, or train set. Ornaments, lights or garlands look super festive displayed from the windshield or rear window.
If you are limited on interior space, tabletop sized trees are ideal for small spaces and can easily be set up and decorated on your dinette table or kitchen counter. Consider using only non breakable ornaments unless you have a vacuum in your coach.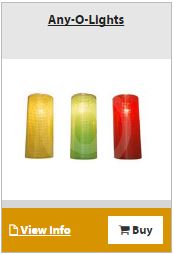 Candles are a beautiful way to set a peaceful mood for the holidays, however real candles are not a good option in an RV. LED candles are a lovely and safe alternative that offer the same calming glow.
Window decals are also great space saving, decorating options. Easy to apply, these cute decorations pack small and play big. Be sure to clean your windows prior to applying to get the best adhesion.
Look around and get creative! Nooks and crannies are fair game for holiday glitz, garlands, bows, lights and ornaments. Turn your RV interior into a Christmas wonderland! Just be sure to remove decorations that can get in the way of moving components such as slide rooms prior to retracting. 
Contact Us at Windish RV or visit us at One of Our Locations, for assistance on getting your RV ready for the holidays. We're here to help!