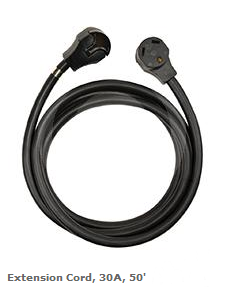 If you've been RVing for a while you know how important it is to have certain tools and items at your disposal. Whether it's electrical adapters or a level to make sure your RV is set up right, must haves are those little items that make a big difference in how your trip turns out. Oftentimes you learn what your must haves are after taking a few trips and wishing you had certain items to make the trip move just a little more smoothly. Keeping your "must have" items available to you will eliminate frustration and equip you to get the most out of your trip.
If you were to ask any seasoned RVer what they would have on their "must have" list the answers will vary. What you will depend on largely hinges on where you'll be traveling and what you plan to do. If you are looking at taking a trip to the beach and doing some scuba diving you might what to make sure you have a storage container to fill with water and soak your gear in (this prevents corrosion from saltwater). If you're more of a fly by the seat of your pants type of person a GPS could be the key to helping you find your next campground, local attraction, or restaurant.
Based on recommendations from experienced RVers we put together a list of must have items that are guaranteed to make your next RV vacation easier. Many of these items can be found at our online RV parts store. We also welcome you to check out our list below and share with us any tips you have for making RVing easy and fun on our Facebook page.
Extension cord that will fit your power cord in case it cannot reach the power source
Electrical adapters depending on your RV's service and what your park has
Extra lengths of water hose
Fridge and cupboard bars to stabilize items on shelves
Tire covers to protect tires from sun damage (during extended exposure)
Garden hose
Tool kit
Mini shop vacuum
Spare light bulbs and fuses
Pressure regulator for the water hose
First aid kit