In recent years there has been a major upsurge in RV camping interest. Lightweight travel trailers are especially popular by enabling new RVers to use their current vehicle for towing.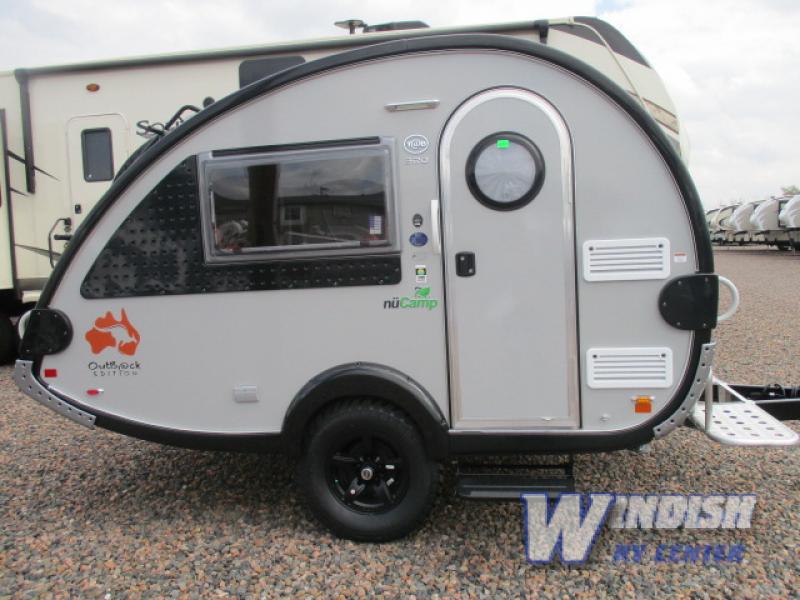 One super light weight RV camping option is the mini teardrop nuCamp line of travel trailers. These compact, retro style campers enable nature lovers to fully enjoy a comfortable and convenient night's sleep in style.
With NuCamp Teardrop Trailers for Sale at Windish RV, it's easier than ever step out of the tent and into an super cool and easy to tow RV.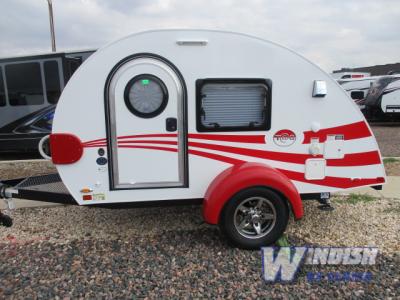 The unique nuCamp line of teardrop trailers are available in a variety of models depending on your size and storage requirements, budget, and desired accessories. We'll take a closer look at the nuCamp T@B and nuCamp T@G brands, available at Windish RV in Colorado, so you can see which one suits your outdoor adventuring needs best.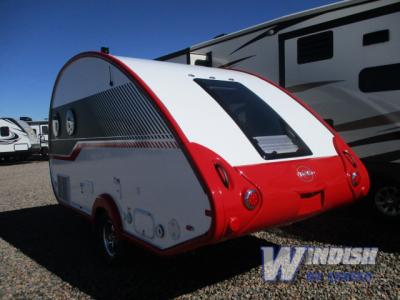 T@B Teardrop Trailers
The unique and head turning good looks of the various T@B camper models are hard to beat. Available in a variety of layouts, colors and accessories, these classic teardrop travel trailers are one of a kind.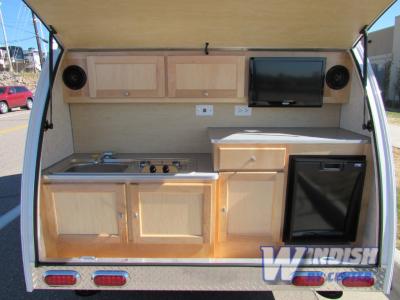 Choose from a variety of floorplans, some of which include a bathroom, kitchenette, dinette table and even a rear hatch outdoor kitchen. With flashy exterior accents and colors ranging from silver, red, blue and more, this retro style camper looks super hot while cruising down the road.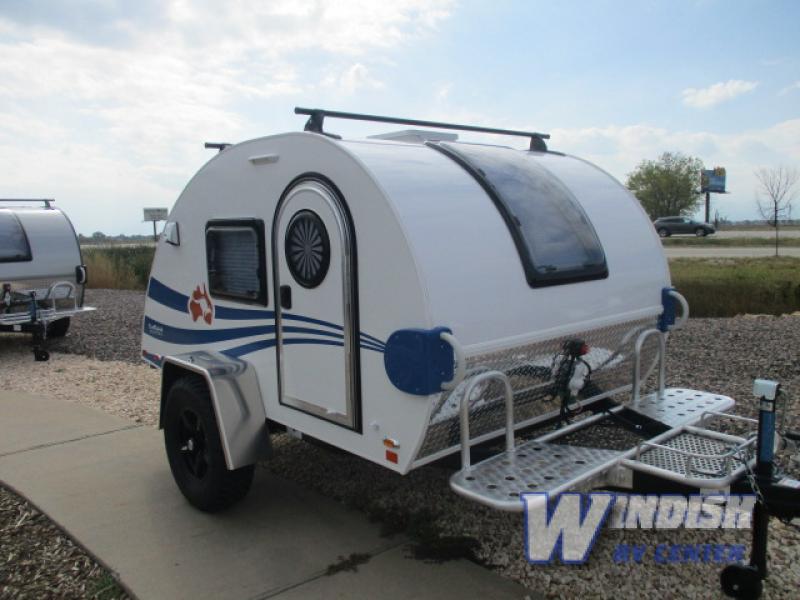 T@G Teardrop Trailers
The T@G is a lighter weight version of the T@G which means that it can be towed by just about any vehicle with a hitch. Whether your future plans include quick and easy weekend getaways or a cross-country trip, the T@G teardrop trailer has what you need to keep you comfortable during your travels.
Both nuCamp product lines are available in the luxury Sofitel or rugged Boondock packages allowing you to customize your camper depending on your travel needs.
To get a closer look at the large selection of nuCamp models available at one of our three Windish RV locations in Colorado, Contact Us for a tour. Unlock the door to exciting travel adventures with a T@B or T@G teardrop travel trailer. It's just that easy!