Our nuCamp T@G teardrop travel trailer for sale is one of the coolest and most in-style trailers on the market! The nuCamp RV TAG teardrop trailers are a smaller, more compact unit for adventure seekers that want the benefit of a dry place to sleep and some modern camping comforts without having to haul a large camper or buy a special vehicle to tow it with. Check out our nuCamp TAG Teardrop Trailer Review below for more details!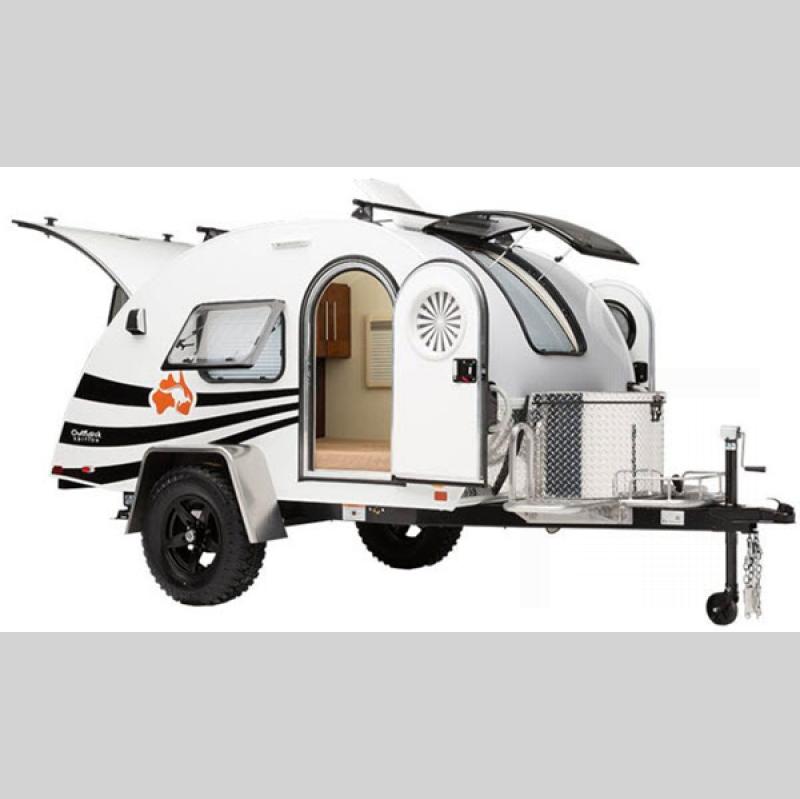 Great things come in small packages!
The manufacturer, nuCamp, built each construction of the T@G with a diamond plate front guard. Each unit comes with a spare tire undermount, as well. This is helpful for a great backup so you don't find yourself stuck on the side of the road!
The back of the trailer comes with a kitchen that includes a sink and stove combo, cupboards, and a microwave (XL only). You'll be able to throw your popcorn in the microwave and settle down in the 58″ x 78″ bed at night! There is storage conveniently placed underneath the bed for extra blankets and your other camping necessities.
The 19 inch entertainment center gives you a reason to hang out inside and relax with your favorite movie. If you get too hot during the night, turn on the air conditioning unit and keep cool!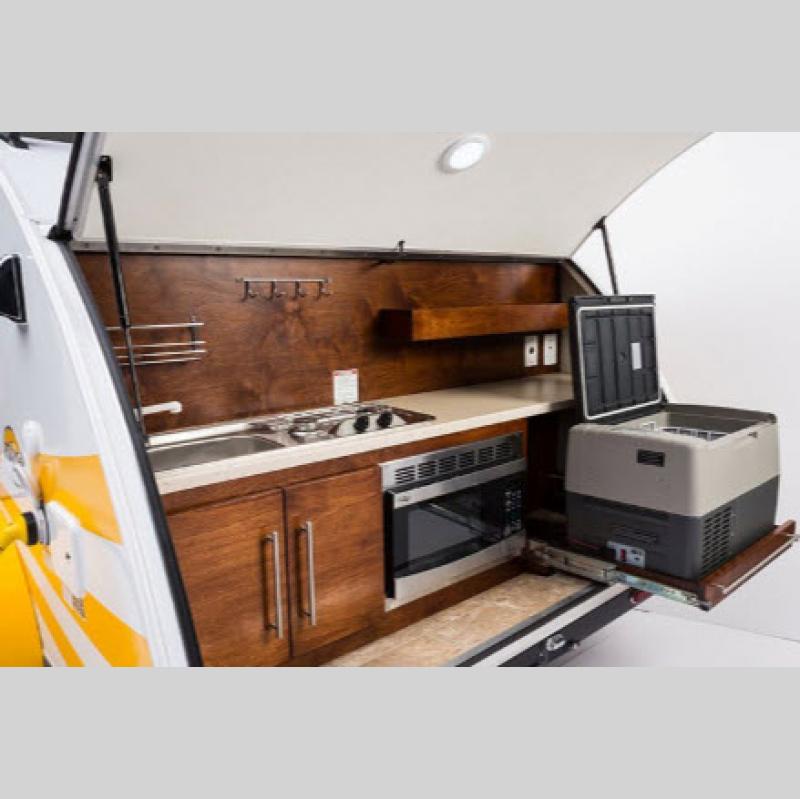 Check out all of the different packages that the T@G offers with different sets of features that you'll love. You can personalize this small trailer specifically for you and your significant other. These packages offer different designs that theme your trailer to exactly what you want.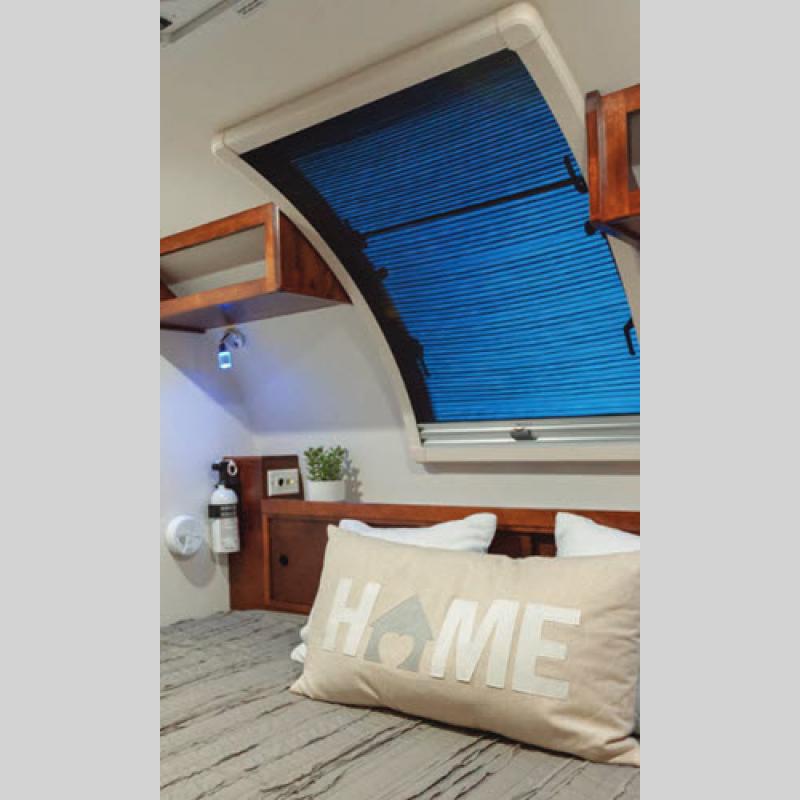 Have a blast in this cozy trailer! If you're looking for cute and fun, the T@G teardrop is exactly what you want. It's easy to hook up and is always ready for an adventure (and the set up takes seconds!). You'll fall in love with this comfortable little trailer in no time. If you have any questions about the packages and specific features you can get with the T@G, please contact us today. We know you'll have the time of your life with this fun teardrop trailer!