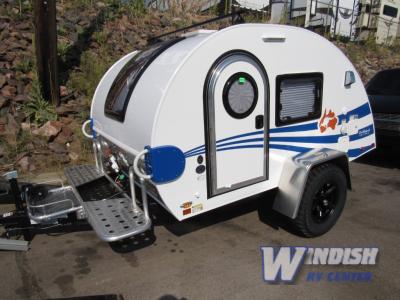 The unique nuCamp TAG and TAB line of teardrop campers are an excellent choice for nature lovers. Lightweight and easy to tow with a eye-catching style all their own, the T@B and T@G are popular choices for outdoor adventurers looking for an affordable, comfortable, and stylish basecamp.
Here, we'll take a look at the wide variety of T@G and T@B RVs for Sale at Windish RV. It's easy to fall in love with these super cool, new teardrop trailers.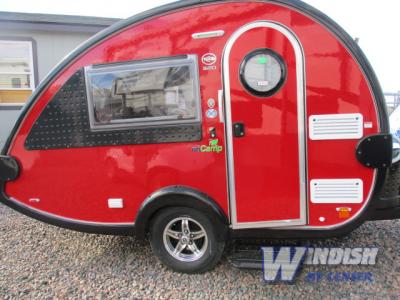 nuCamp TAB 320 
The T@B 320 teardrop camper is the original T@B camper that started it all by Pleasant Valley Teardrop Trailers (now rebranded nuCamp). These popular campers weigh in at less than 2000 pounds, making them an excellent choice for RVers with limited towing capacity.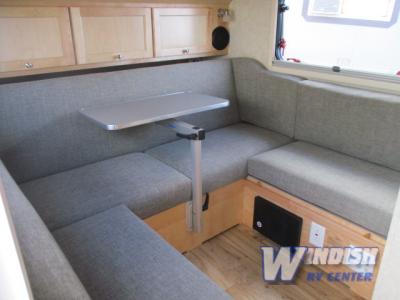 With flashy exterior accents and colors like silver, red, blue and more, this fun and stylish RV takes a modern twist on the retro style. There are a number of floorplans to choose from including models with a rear outdoor kitchen, perfect for picnics and tailgating.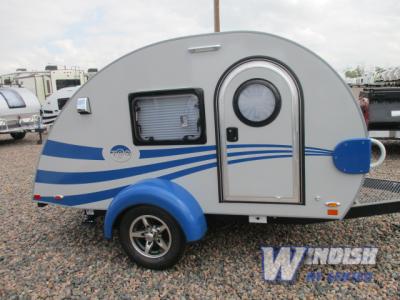 nuCamp TAG Models
NuCamp T@G models are a lighter weight version of the T@B which means that it can be towed by just about any vehicle with a hitch. There are 3 floorplans to choose from, all weighing in less at than 1200 pounds!
The T@G 5-Wide and T@G Max includes a rear hatch kitchen, a 58″ x 78″ sleeping area and a refreshing Danby A/C unit for hot summer days.
The T@G XL 6-Wide features extra space to stretch out with a 70″x78″ bed, as well as a super handy front multi purpose rack behind the hitch.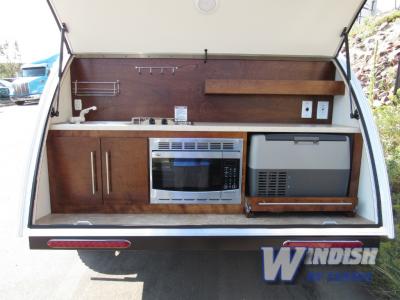 For extra rugged adventures, check out the Outback package which includes off-road wheels, a roof rack for transporting gear, a custom diamond plate tongue box, a 15″ spare tire, and more!
To take a tour of the large selection of NuCamp TAB and TAG Models available at Windish RV today, Contact Us or visit one of Our Locations. When it comes to rugged outdoor adventuring, Windish RV is your camping headquarters!