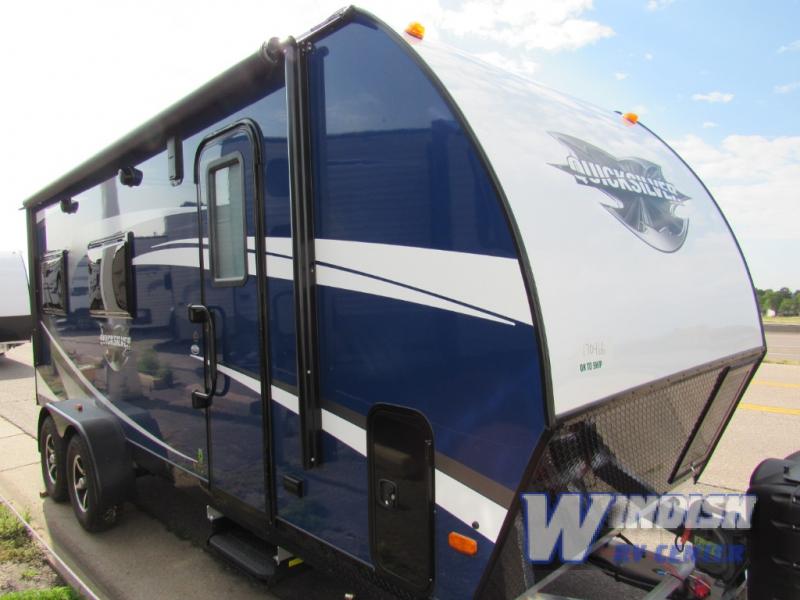 Livin Lite RVs are like no other campers around. Constructed without using wood, the unique all aluminum build eliminates the potential destruction of rot or rust. With a thicker gauge of aluminum tubing, the Livin Lite RV's construction is superior in strength and longevity and maintains an exceptionally light towing weight.
At Windish RV, we are proud to offer Livin Lite QuickSilver RVs for Sale in a variety of models that covers a wide range of needs.
Whether you are looking for an easy to tow, rugged pop up camper or a rough and tumble toy hauler you can depend on, there is a Livin Lite QuickSilver model right for you.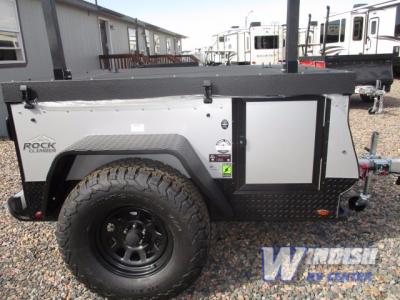 The Livin Lite QuickSilver RockClimber is ideal for active campers on the go. These ultra durable pop up campers are designed for adventure. With a heavy duty package that includes a 15″ high ground clearance, off road tires, additional frame support, diamond plating protection and steel skid plate, this camper allows you to take your camping adventure to the next level.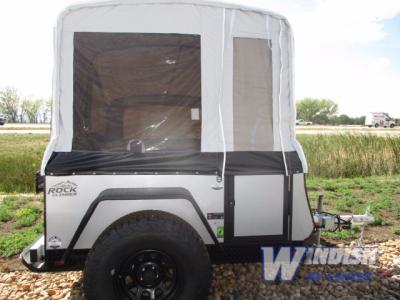 Inside the QuickSilver RockClimber, you will find a comfortable bed, aluminum framed storage compartments, padded seating and a convenient table for bug free campground meals.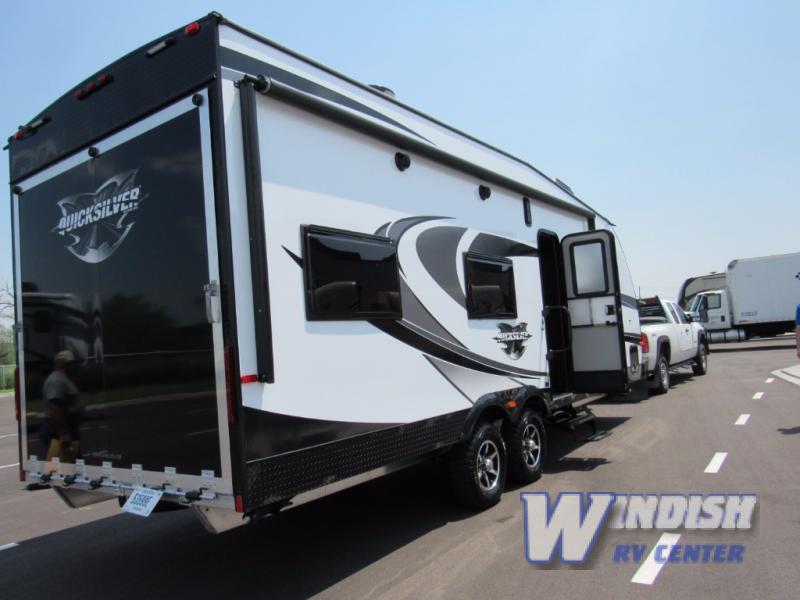 The Livin Lite QuickSilver and QuickSilver VRV Toy Hauler is the perfect RV for ATV, motorcycle and other motorized vehicle enthusiasts who need an RV that is both tough as nails and an easy to tow.
With such an extremely light design, the QuickSilver can be towed by most trucks and SUVs. The 6 sided Aluminum super structure and vacuum bonded fiberglass, laminated with adzel 3 tier glue process makes this is one tough toy hauler.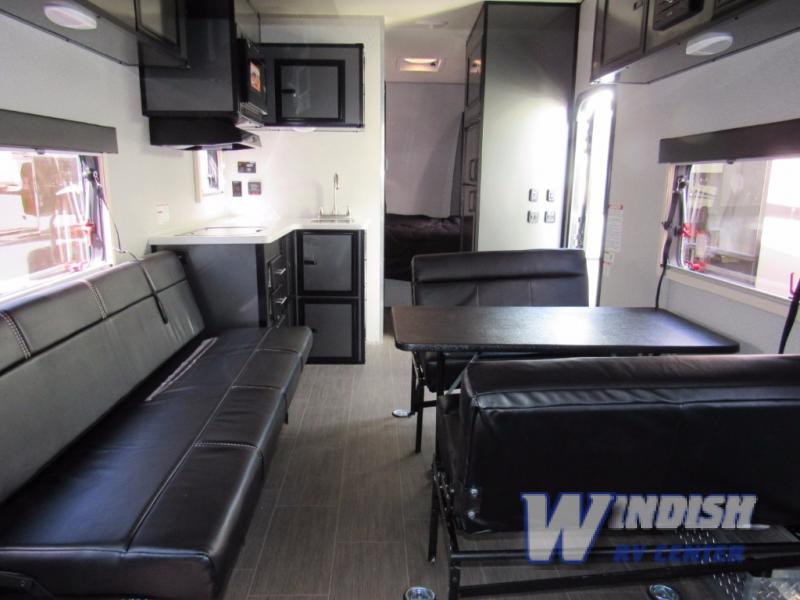 Inside, you will find the strongest cabinetry in the industry and durable solid surface counter tops. The Livin Lite QuickSilver Toy Hauler is built to stand up to all levels of use. You will also find a variety comfortable and versatile sleeping and seating options, depending on your needs.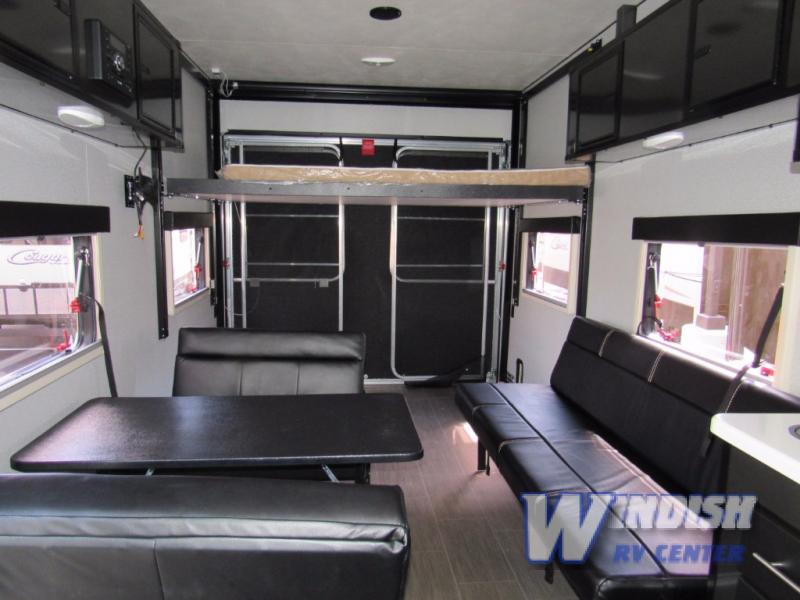 With floorplans that sleep up to 8, you can even bring your friends and family along for the fun!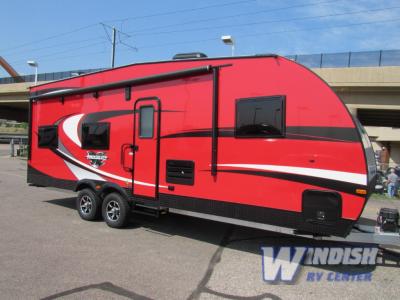 Whichever QuickSilver model you choose, you can rest assured that you are investing in a quality RV product. For extra peace of mind, all Livin Lite RV products come with a limited 2 Year Warranty.
For more information on any of our unique and attractive Livin Lite QuickSilver Models, Contact Us at Windish RV. Let us help you find your next camping adventure!