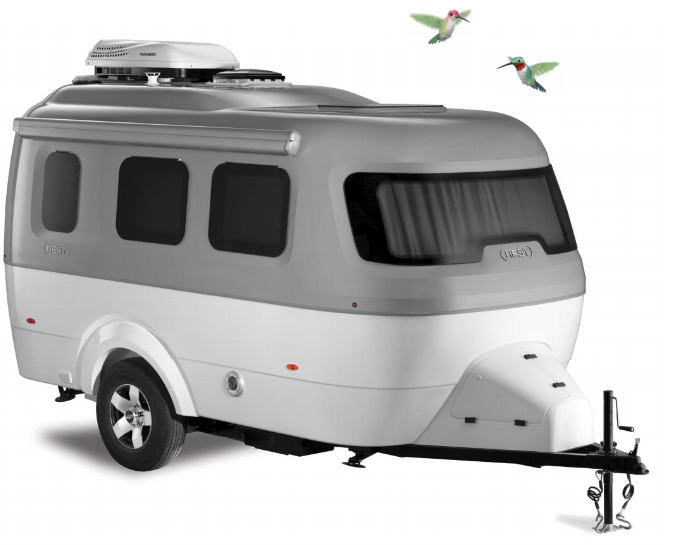 Say "Hello" to Windish RV's newest addition, the Airstream Nest Travel Trailer! This ultra sleek and modern compact camper is a high quality fiberglass trailer with sophisticated design that Airstream RV brands are known for.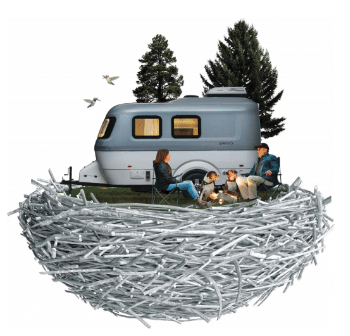 The Airstream Nest is an eagerly awaited new brand release for many reasons. Take a look at a sneak peek of this unique new addition to the Airstream family.
Leaving behind the vintage aluminum exterior skin and updating to a nimble, fiberglass shell, The Airstream Nest offers modern sensibility and innovation. This new breed of Airstream is designed with today's sophisticated outdoor adventurer in mind.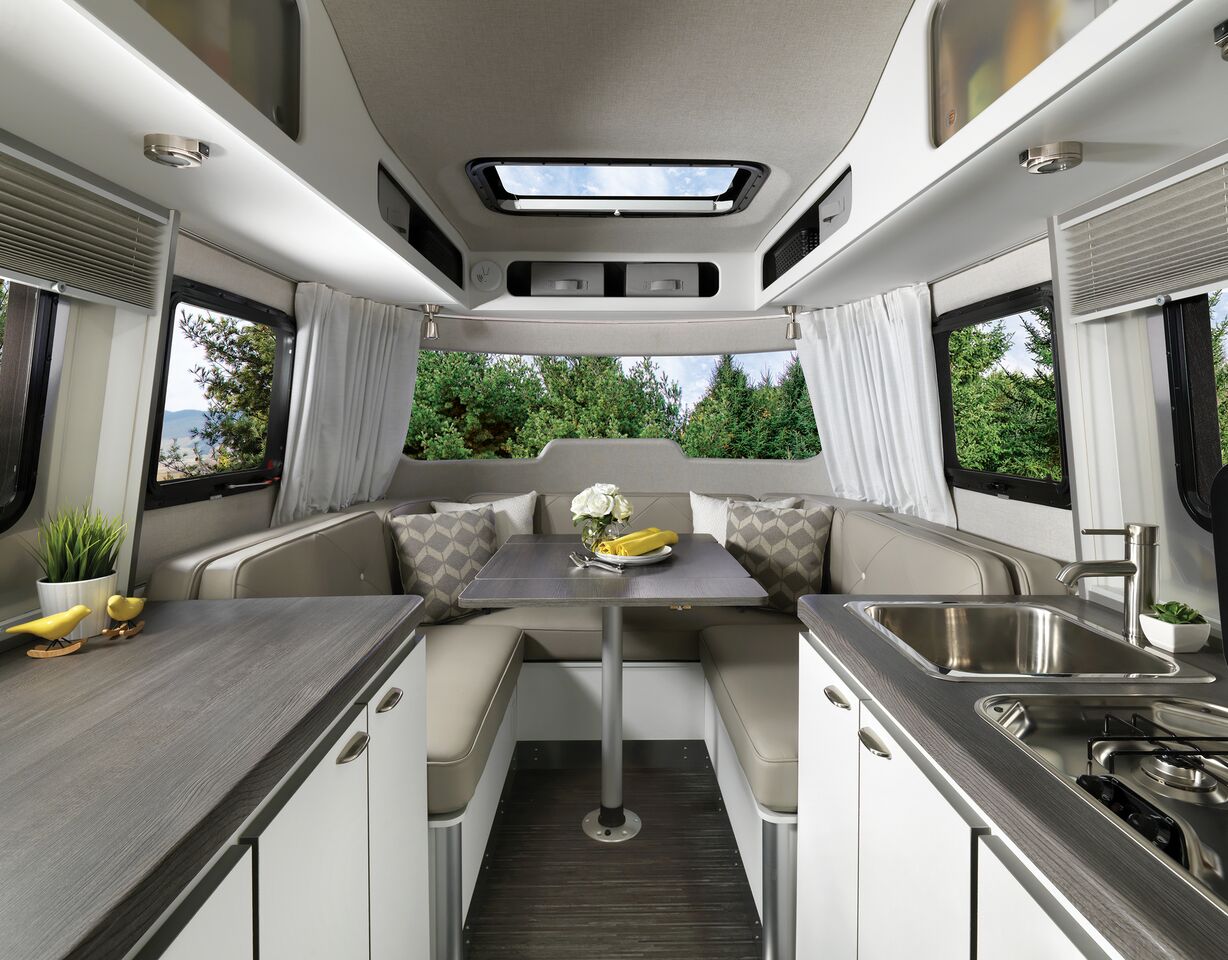 Inside you are transported to a simply peaceful space appointed with the very best in high-end fixtures and efficient design. Plush, Tuft & Needle bedding create a stylish, sophisticated, and cozy interior space.
Six windows, a skylight, and a vertical window in the rear-entry doorway allow ample light to flood the cabin. The main, forward facing panoramic window  (inspired by ski goggles) provides an amazing view of your surroundings.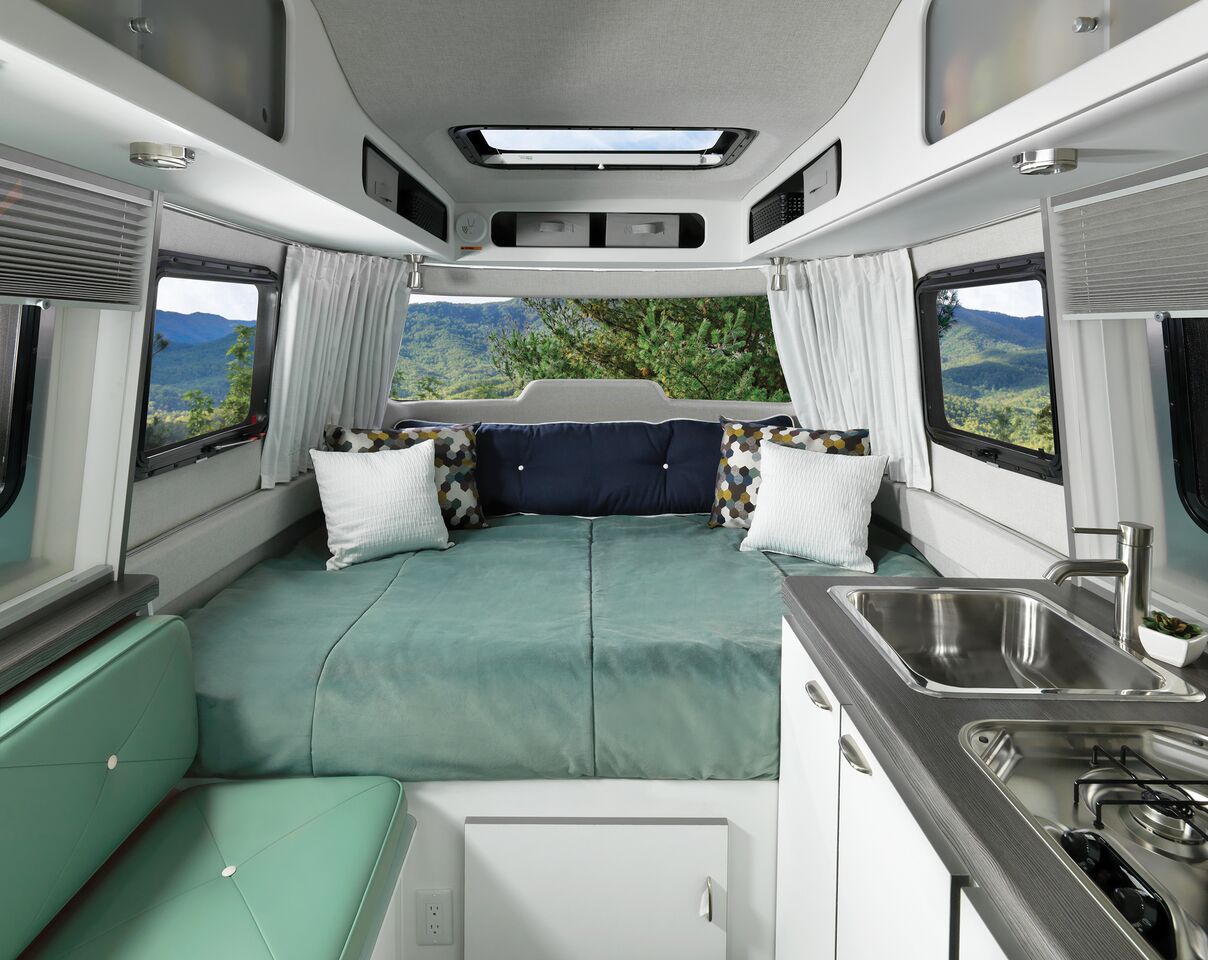 The nimble and approachable new Nest camper opens new doors to outdoor adventure and the simple joy of exploration. Modern, tech savvy travelers will appreciate the smart aesthetics of the Airstream Nest, as well.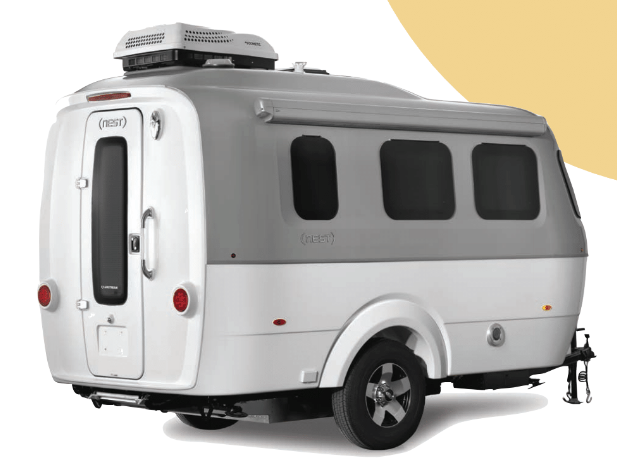 The rear door allows for easy access is and out of this streamlined trailer. Step outside and enjoy the beautiful scenery that surrounds you under the convenient full length awning.
In addition, this agile trailer is an easy to tow, easy to use recreational vehicle ideal for new and experienced campers alike. Discover your world in class!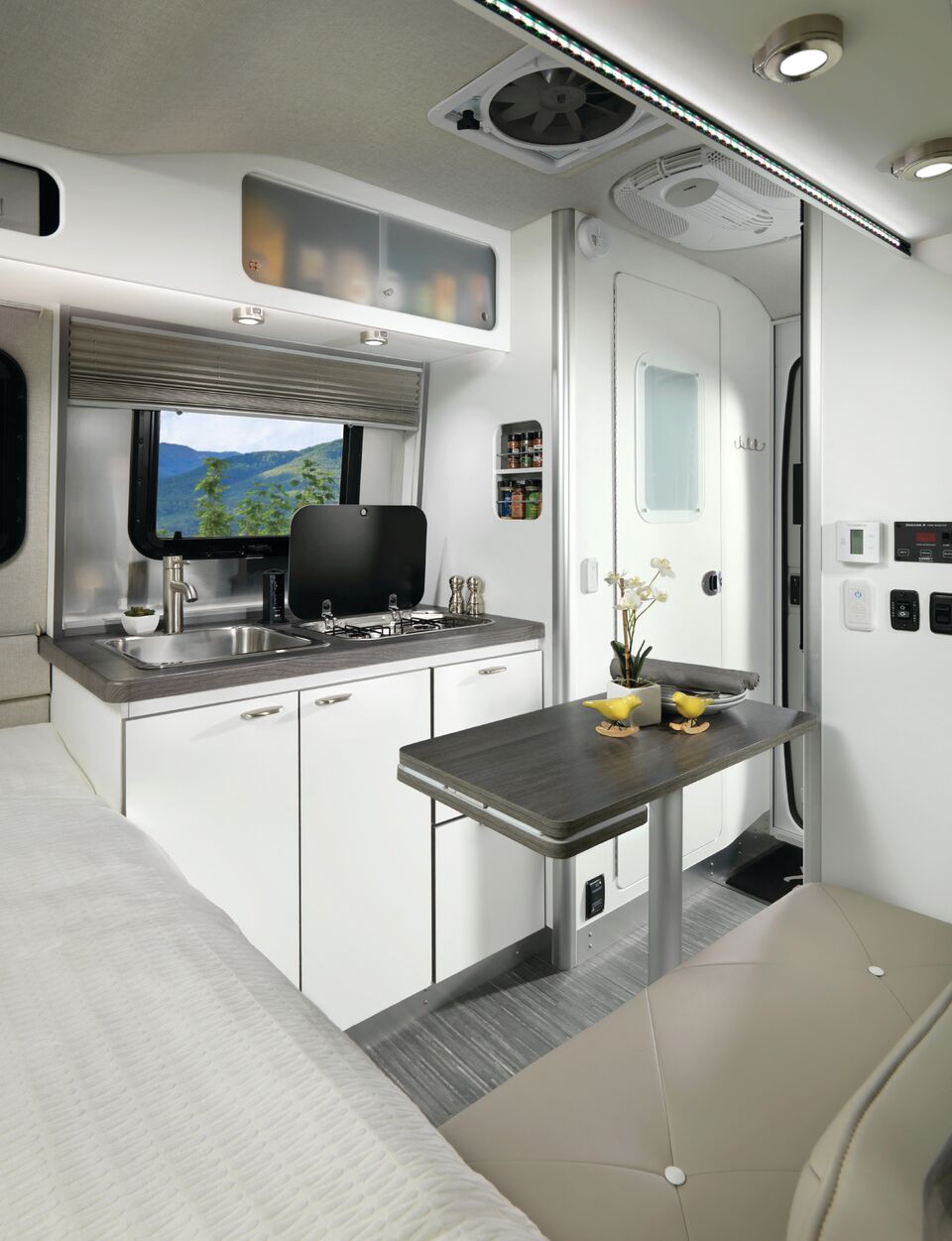 The Airstream Nest is like no other camper in it's class. With automotive styling, a high quality fiberglass superstructure and a refreshingly unique design inside and out, the Nest is a new dimension in outdoor travel.
To get a closer look at the new Airstream Nest, Contact Us at Windish RV. Satisfy your wanderlust in style!