Sometimes you just need a snack all set and ready to go! We've found a camping snack that's easy to make before your trip and of course, healthy for everyone. Not only will your kids love eating this snack in your new RV, you'll find it just as yummy as they do.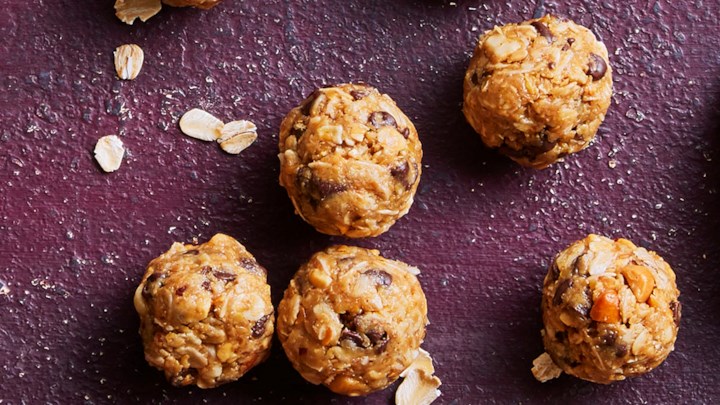 Say hello to the no-bake energy bites!
Ingredients:
1/2 cup crunchy peanut butter
1/3 cup honey
1 teaspoon vanilla extract
Instructions:
1. Combine oats, chocolate chips, flax seed, peanut butter, honey, and vanilla extract together in a bowl.
2. Using your hands, form into balls.
3. Arrange energy bites on a baking sheet.
4. Freeze until set (about 1 hour).
The best thing about these super-easy bites is that you can add your own ingredients, as well! Get creative with different kinds of ingredients. If your family loves cinnamon, add a little to the bowl before mixing. There are so many ways to personalize these bites into a snack that your kids will be asking for every afternoon.
Because camping can get exhausting from all of the adventures you and your family are having, these energy bites will give you the boost you need in the afternoon to really enjoy the rest of your day. Better than taking time out of your fun afternoon to nap, these bites will keep you going for a few more hours! If you have any questions about the RV lifestyle, please contact us today. We'd love to have you stop by and check out all of our RVs for sale, so we can get you started on your next camping journey!