For the perfect combination of style and durability, Heartland RV has hit the mark with their Sundance lineup of fifth wheels and travel trailers. Constructed with the high standard the manufacturer is known for, these top-rated models are a refreshing addition with generous offerings and some seriously spectacular interiors.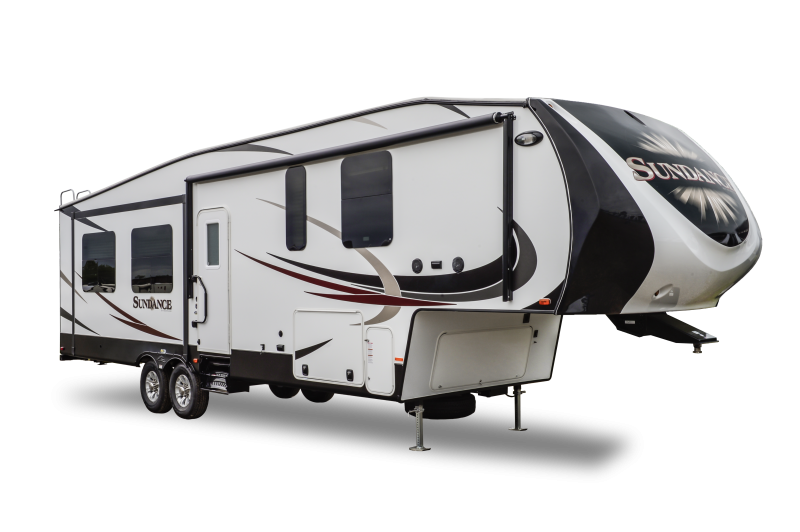 There simply isn't a feature missed in this lineup. Spacious and full of light, the interiors of the Sundance lineup afford travelers residential comfort in a durable towable. Combining scenic windows with curvilinear ceilings has created an inviting space that welcomes weary travelers to stretch out their legs.
With a range of floorplans and decors to choose from, the Sundance lineup takes creating a space all your own to the next level. There truly is something to be said about a lineup whose impeccable design makes deciding which style is your favorite the hardest choice.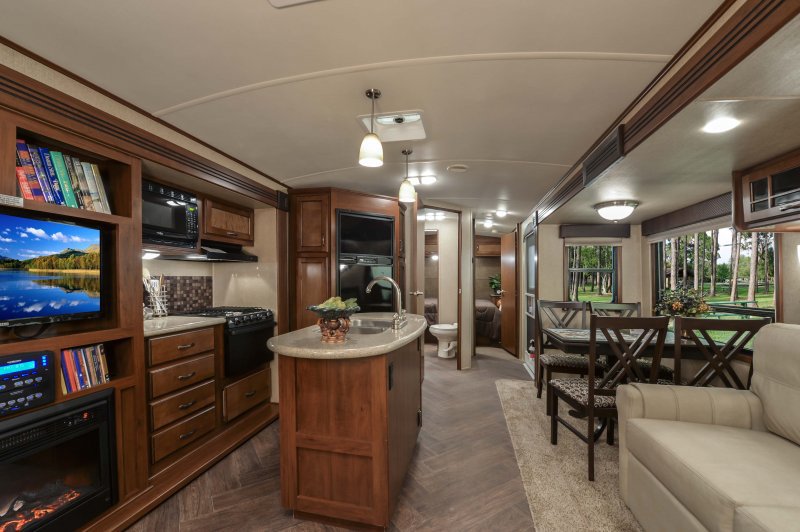 Whether opting for the generously appointed fifth wheel with its split-level master suite, or the lightweight towability of the equally well-appointed Sundance XLT TT, this is a lineup that offers you a spacious retreat no matter where you roam. Taking the lead from its larger contemporary, the Sundance full-profile travel trailer is as impressive at it is well-made. Timelessly decorated with the residential touches of plush carpeting and bonded leather furniture, the Sundance travel trailer will make any journey one for the memory books.
With decadent cabinetry throughout and elegant kitchen spaces equipped to handle even the most complicated of recipes, this lineup is sure to impress. And with durability a major theme in the design process, the Sundance lineup will impress for longer than the competition.
An impressive lineup, the Heartland RV Sundance series is worthy of even the most discerning of travelers. Visit one of our two locations today to discover all this beautiful lineup has to offer you!