It's fall, which means that we're getting to the cooler times of the camping season. There's so much to do outside when you're going camping in the crisp air. It's always a good idea to have a couple of ideas ready for when you're taking your whole family camping in your new RV, so check out these fun things to do with your kids while RVing.
1. Go Apple Picking
Yes, kids love this! And you definitely will, too. When you're going camping, make sure to check around for the best apple orchards near your campground. You'll want to bring the whole family for this activity. While younger kids may have a hard time actually climbing ladders and grabbing those yummy apples, it'll still be a fun experience for everyone involved because you'll be together and you'll be eating apples.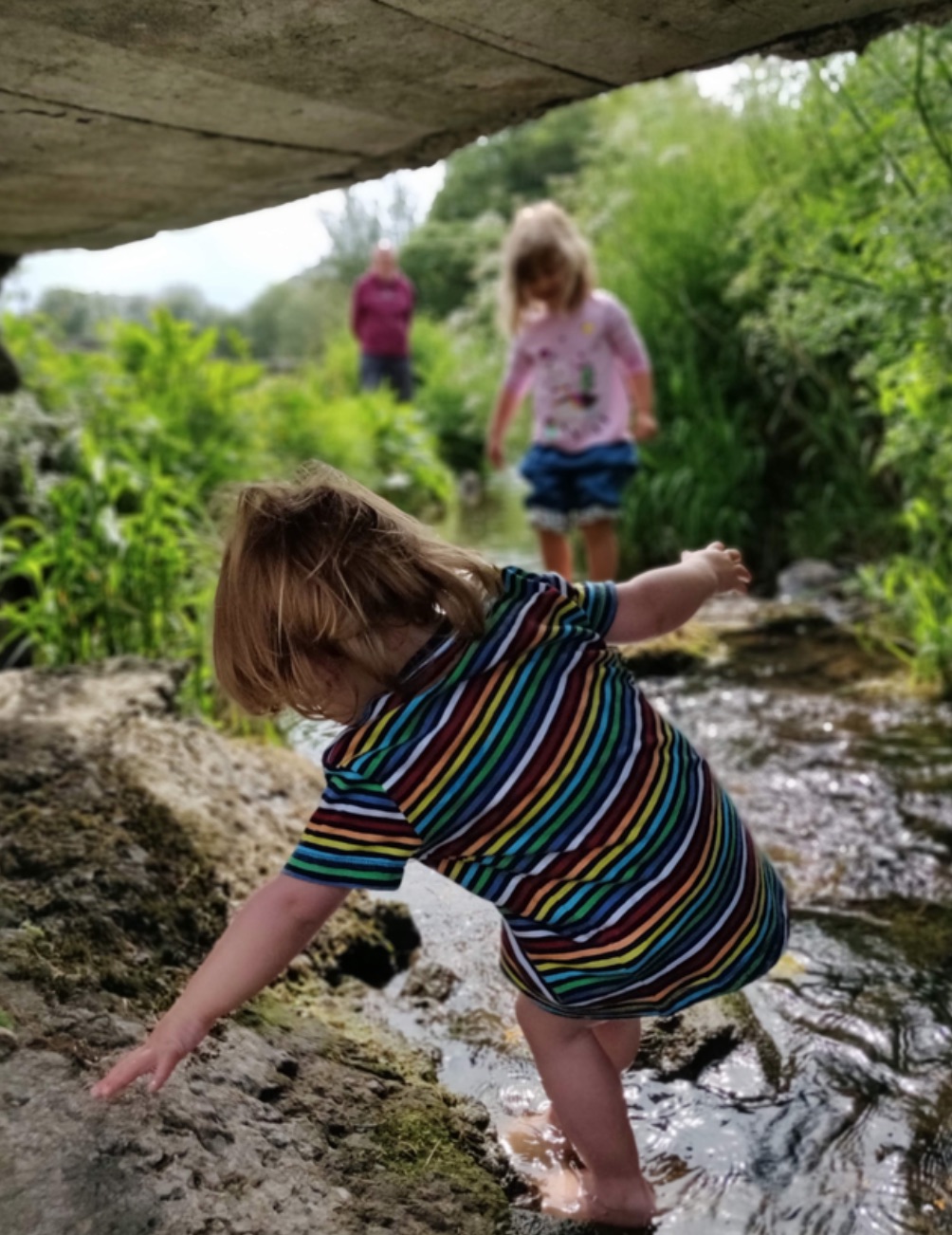 2. Go On a Nature Walk
A nature walk is just a little bit more then going on a mere walk. It's natural for kids to explore, and what better way to do that than by learning, as well? They can write down what they see in a notebook or even collect leaves to tape onto their journal once you get back to your camp site. They love being able to write down or draw what they see in nature, and you'll have those journals for years to come.
If they're too little to write or draw, have them bring a plastic baggie along to put small leaves or rocks in and then have them take them back to the campsite. Kids love to collect things!
3. Watercolor Paint
This activity is super fun and ridiculously simple to do in an RV because it doesn't take up too much space and it's less messy than acrylic painting because watercolor paint comes right off of anything with just a little bit of water. Watercolor painting is such a fun activity for kids who are stuck inside your RV during a downpour. You can buy cheap watercolor paint, brushes, and paper, and teach them how to paint fun scenery!
Just Have Fun
Remember, it's all about having fun when it comes to kids and camping. Don't stress about having a bunch of activities ready for them. They'll find joy in the simple nature walk or they'll love being hunkered down in the RV with paints galore. If you can't find an apple orchard near you, check for pumpkin patches. Pumpkin patches don't usually have apples to pick, but they do have pumpkins to take home and normally other fun activities that your kids will love. Are you still looking for that dream RV you can take on road trips with your kids? Check out our new RVs for sale. If you have any questions about any of our inventory, please contact us today. We'd love to help you find the perfect RV to adventure in. We wish you and your kids happy camping!