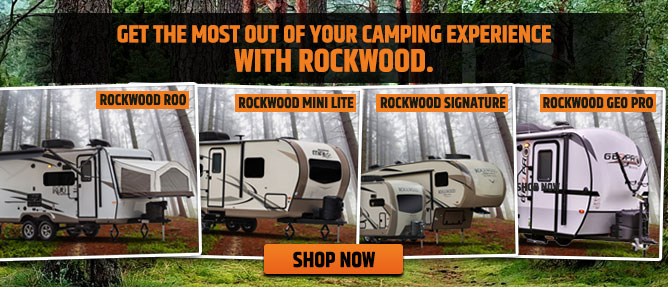 Get the most out of your camping experience with one of the many brands Forest River Rockwood RV has to offer! Here at Windish RV, we are proud to offer a large selection of Rockwood RVs for Sale to meet a wide range of camping needs.
Here we'll take a look at the diverse line up of travel trailers, expandable campers and fifth wheels that is available by Forest River Rockwood. From lightweight to luxury, Rockwood is the go to name in lightweight camping fun.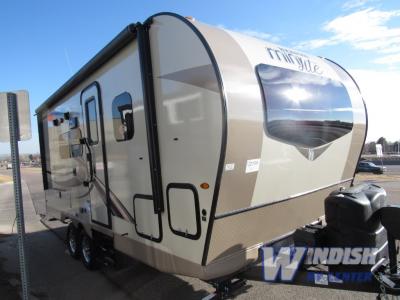 Rockwood Mini Lite
Pick up and go quickly and easily in the Forest River Rockwood Mini Lite Travel Trailer. The popular Rockwood Mini Lite RV is a compact, lightweight travel trailer that has everything you need to make your camping vacation comfortable, easy and convenient.
All easy to tow models are an excellent choice for campers looking to use a mid sized SUV or lightweight truck as a tow vehicle, while also saving you money on fuel. Weekend getaways are a breeze with the Rockwood Mini Lite!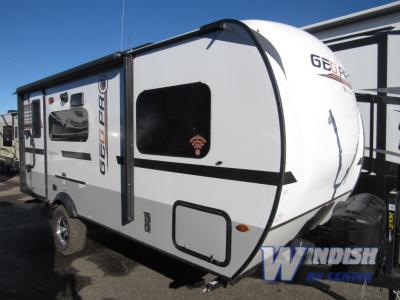 Rockwood Geo Pro
New to the Forest River Rockwood line up is the Rockwood Geo Pro RV. This cutting edge camper is designed for the outdoor adventurer looking for the latest in technology and creative storage space. The Geo Pro is also a lightweight, environmentally friendly travel trailer choice that also has some extra tricks up it's sleeve.
Check out the innovative front hitch bike rack which allows you to easily and safely store your bike during transit. With Euro-style cabinets and a distinctive interior décor, the Rockwood Geo Pro really stands out from the crowd.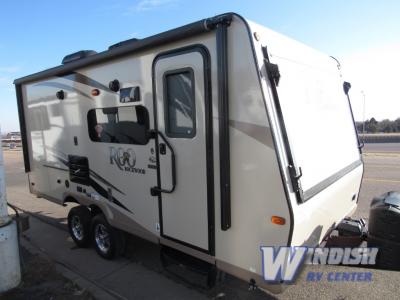 Rockwood Roo Expandable
Families will love the Forest River Rockwood Roo Expandable Travel Trailer. The Rockwood Roo Hybrid Camper packs up small for easy towing. When set up for camp, the Roo's sides expand to accommodate a large family needing extra sleeping space.
With sleeping space up to 9 in the roomy and well equipped Rockwood Roo, you can invite extra friends along for the camping fun as well!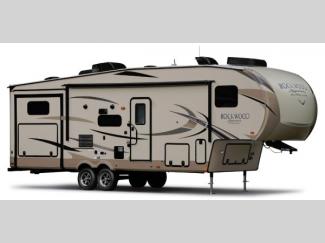 Rockwood Signature Ultra-Lite
Available in both a Fifth Wheel and Travel Trailer option, the Rockwood Signature Ultra Lite RV is a step in luxury. The aluminum frame and high quality laminated fiberglass wall construction give the Signature Ultra-Lite a durable and lightweight structure that you can depend on.
Inside, enjoy all the conveniences of home in this residential style RV brand. The Rockwood Signature Ultra-Lite offers exceptional class and comfort while you are away on your travel adventures.
Contact Us at Windish RV for a tour of all the amazing Forest River Rockwood Models we have to offer. Get the most out of your camping trip with a lightweight Rockwood RV today!