If your favorite father figure loves to get out to the campground or is an outdoor enthusiast, these camping gifts will be the perfect gift this Father's Day!  See our top six outdoor gifts for Father's Day, June 20th, and get your dad something special this year.  Check out these Father's Day camping gift ideas from a full-time RVer!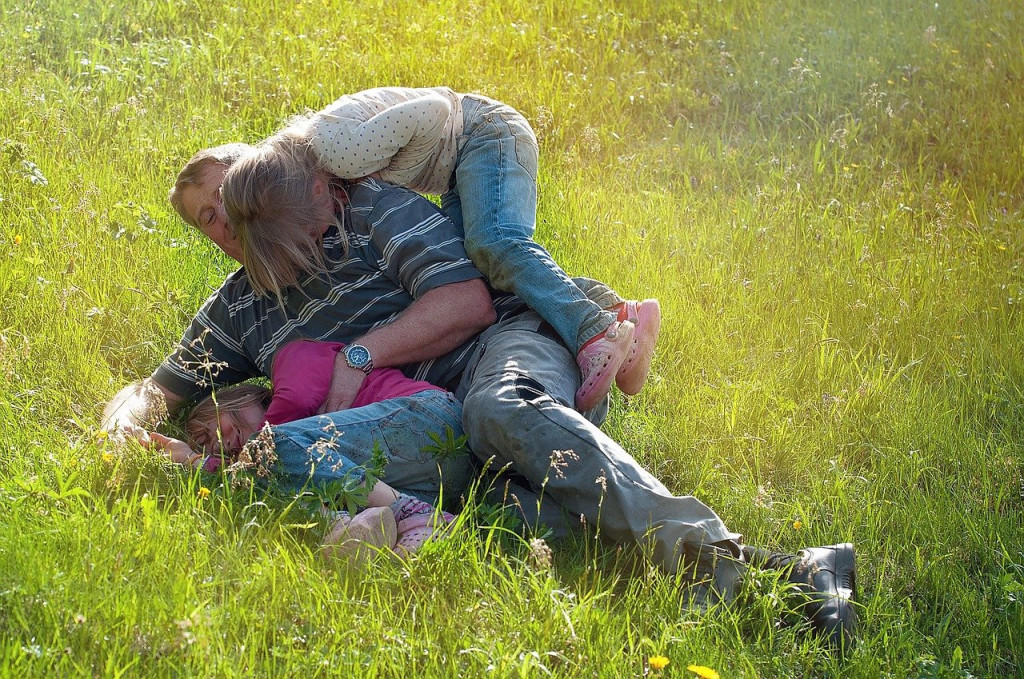 1. Camping Mug
Whether you're at the campground or home, that cup of coffee in the morning is a must! If your dad is a coffee-lover, get him a travel coffee cup so that he can enjoy his cup of Joe while sitting in his camp chair without worrying that it will tip over. I recommend this HUNU Leakproof Pocket Cup available on Amazon because it folds down, so it's perfect for travel.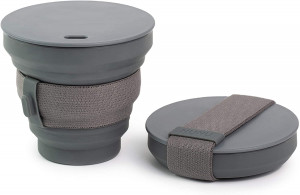 2. A Survival Guide
Your favorite dad/outdoor enthusiast will love having a pocket survival guide to help them learn new camping tricks, tips, and more! You can find a great selection of survival guide books available on Amazon.com. Most will even let you read a sample before you buy so that you can be sure it's a good fit for your dad.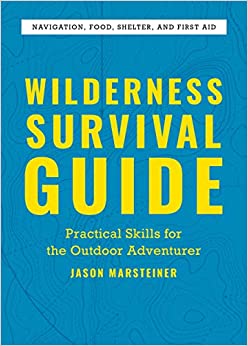 3. Portable Utensils Set
As a full-time RVer, finding compact versions of all of our kitchen gear is one of my favorite pastimes, and one of the best I've seen is this NEXGADGET Camping Utensil Set available on Amazon.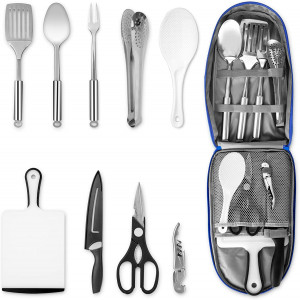 4. Wool Socks
My dad's favorite camping socks are the SmartWool brand, and we get him some every year. These socks are ideal for camping because they are cushioned, fast-drying, and keep the temperature of your feet regulated throughout the day. Additionally, you can find wool socks on Amazon if you don't want to go with the name brand.
5. Hammock
You can never go wrong with gifting a good camp hammock for Father's Day. These Wise Owl Outfitters Hammocks come in a great selection of colors and offer two sizes! You can choose a one-person or two-person hammock, and it will come with all the gear you need to get it set up!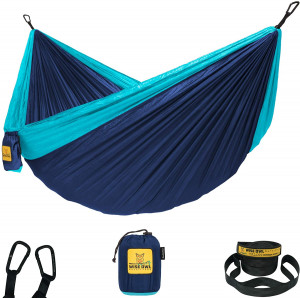 6. Bluetooth Speaker
I can't say enough good things about the OontZ Angle 3 Ultra Waterproof 5.0 Bluetooth Speaker we got from Amazon.  Your dad's RV probably has an outdoor Bluetooth speaker, but this little portable speaker is perfect for taking out on the boat or enjoying your music at the campground without having to go indoors to set it up.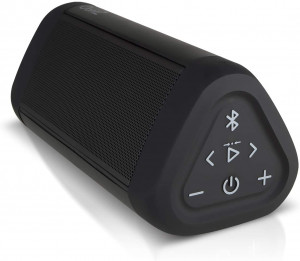 Find the right gift for your dad today!  Contact us if you are looking for a new RV for sale