Imagine the scent of fall leaves and warm bonfires and delicious hot chocolate… now imagine all of that without your dream RV. Have you been looking forward to fall but you still don't have that recreational vehicle you've been wanting to camp in? Check out our great deals for your favorite RVs during our Fall RV Savings Event!

1. Airstream Flying Cloud Travel Trailer
You might be thinking, "Did I see that right?" An Airstream in our deals? Yes! We've got a great price going for the Airstream Flying Cloud Travel Trailer. Let's take a look at a few of the highlights.
First, it's an Airstream so of course it's going to have that sleek look that every RVer is wanting with the aluminum superstructure and panoramic views. It also features a u-shaped dinette, front bedroom, rear bath, and a queen bed. And that's just a few that we've mentioned!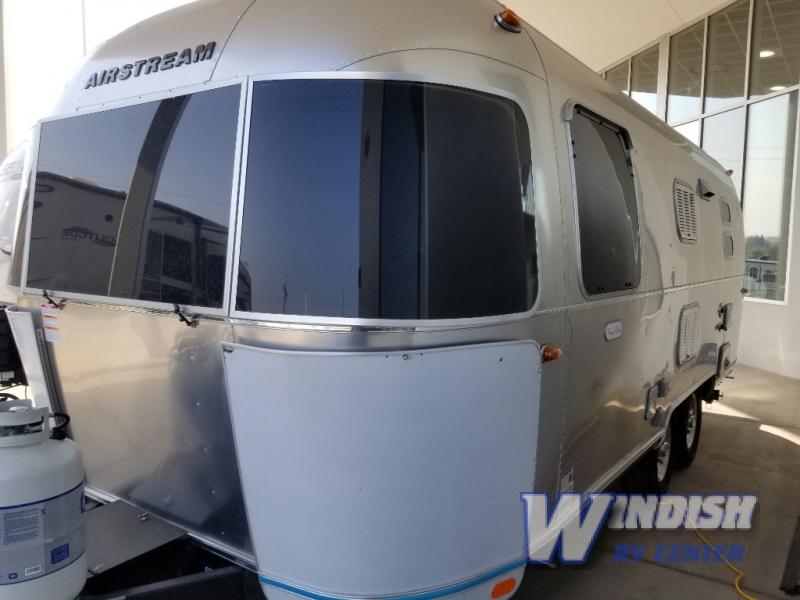 Imagine having a bedroom with a pillow top memory foam mattress that you can walk around to easily get to the closets to pick out your clothes for the day. You will also have the ability to enjoy lots of natural light when the curtains are not covering the panoramic windows. You might like to make breakfast with full amenities, plus you can always dine outside under the retractable awning. If you are searching for a dreamy vibe, and an RV with modern technology, lots of storage, and versatile sleeping space, choose a Flying Cloud and drift away!
2. Forest River RV Flagstaff E-Pro
Our Forest River RV Flagstaff E-Pro is also on sale this fall season, as well! This beautiful trailer was designed for those ready to take on the road with a sense of adventure. It is environmentally conscious and has a simple design that gives plenty of space for you and your family but also has a plethora of features to make you comfortable, as well.
Some of those features include bunk beds for the kids, a full-sized bed for you and your significant other, and a good-sized bathroom with a toilet and tub/shower. You'll find everything you need in the Flagstaff E-Pro!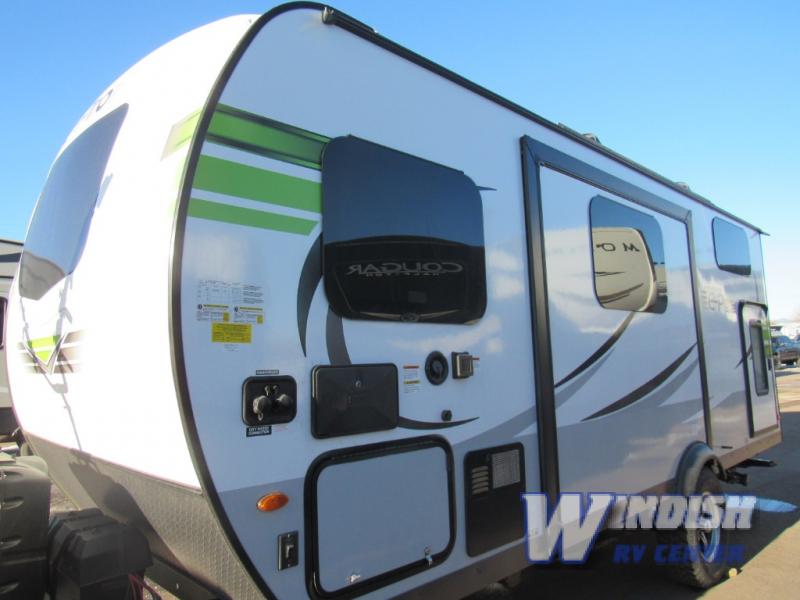 The convenient bike door allows you to easily store a few necessary items such as organizational items under the bunks. This is a great way to conserve space when you're out on the road. Although it may seem compact, you will also find overhead cabinets throughout the entire trailer, a pantry, shelves, and exterior storage so you don't have to worry about leaving anything behind.
For those of you who live for the adventure, you will also enjoy the outdoor gas griddle (find cooking outside to have its own benefits–including being with those you love in the great outdoors) and exterior speakers to keep the party going all weekend long.
Everything you would want in an RV that you can just pack and go whenever you feel like it is right here in the E-Pro.
3. Forest River RV Rockwood Mini Lite
The Rockwood Mini Lite is perfect for couples looking to have something pulled by their SUV up into the mountains or deep into the forest. Those of you looking for something lightweight and easy to haul, this is the travel trailer for you.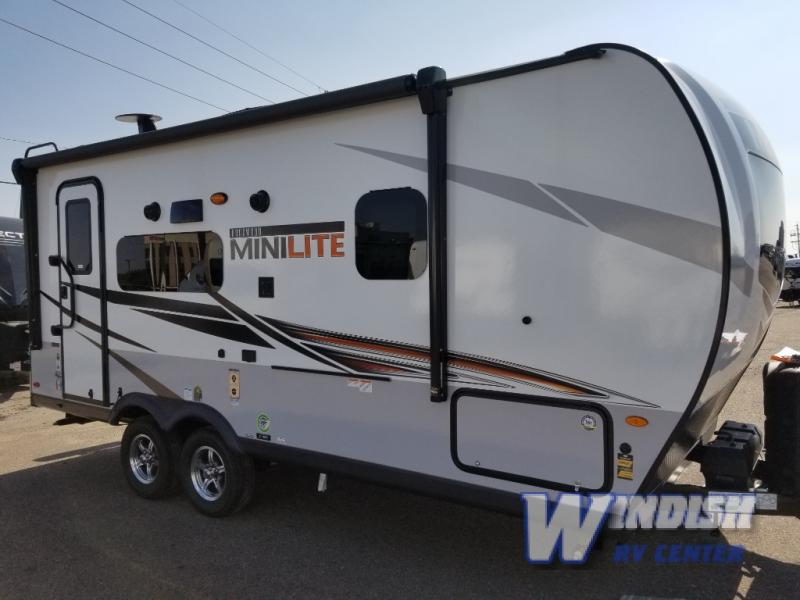 A front bedroom, a 72″ sofa with a table and extra sleeping space for guests, plus a full bath for convenience makes this Rockwood Mini Lite travel trailer something to talk about! You can relax or dine on the sofa slide along the roadside wall, plus there are also cup holders for your drinks.
You will find an entertainment center for your inside enjoyment, and there are plenty of overhead cabinets throughout this trailer for you to bring along your camping necessities. Outside, you will enjoy the 14′ power awning, a pass-through storage area for easy access, and a gas grill to make meal prep a whole lot easier and fun.
Because you'll most likely be taking this trailer into many different environments, this travel trailer comes with a heated mattress–YES– and mildew-resistant floor. Forest River was taking care of their adventurers when they designed this trailer, that's for sure.
And That's NOT All!
There are so many other amazing RVs for sale right now. Take a look at all the low prices and if you have questions, please contact us today. We'd love to connect with you to help you find exactly what you're looking for this fall season.