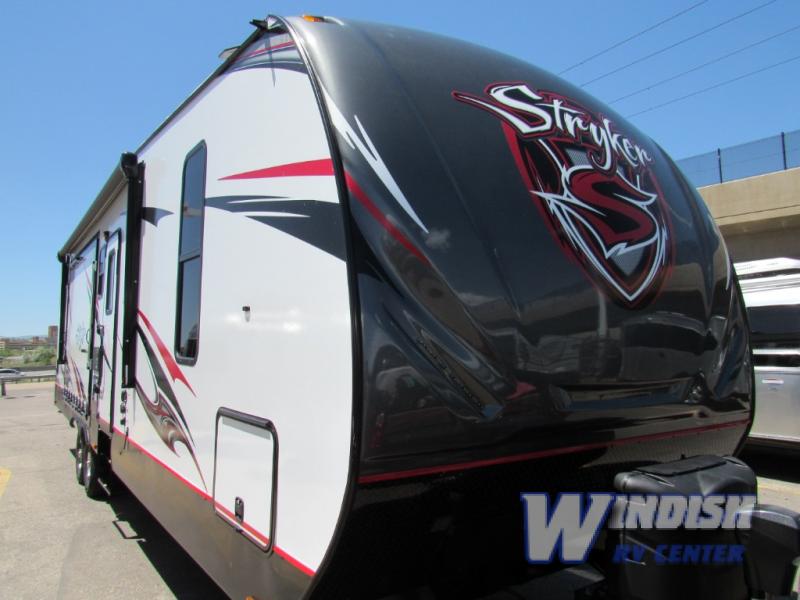 Get ready to rock and roll in the Cruiser Stryker Travel Trailer Toy Hauler. There is a large selection of Cruiser Stryker Toy Haulers for Sale in a wide variety of floorplans, garage lengths and living area configurations depending on your RV adventure needs.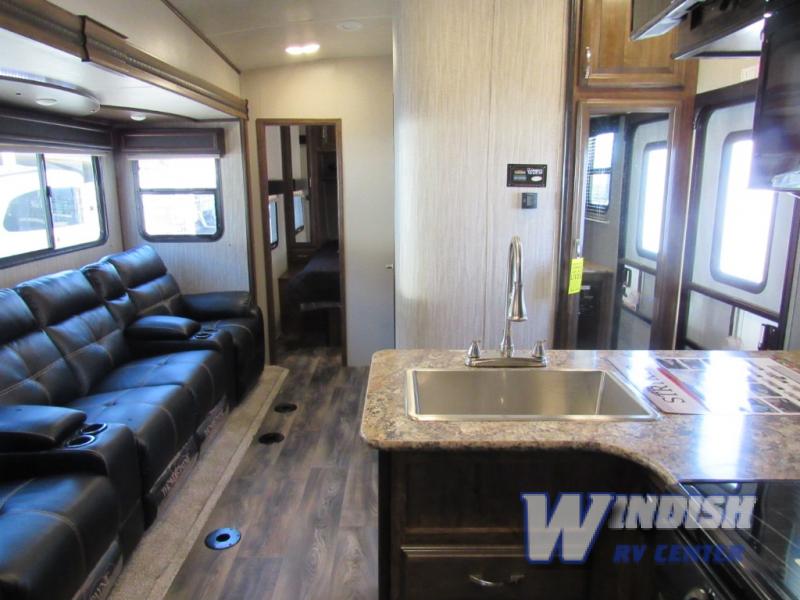 The Stryker's 102″ wide body design allows for easy transport for even a wide 4 seat side by side ATV. The Stryker was designed by off-road enthusiasts that understand what RVers want in the perfect toy hauler.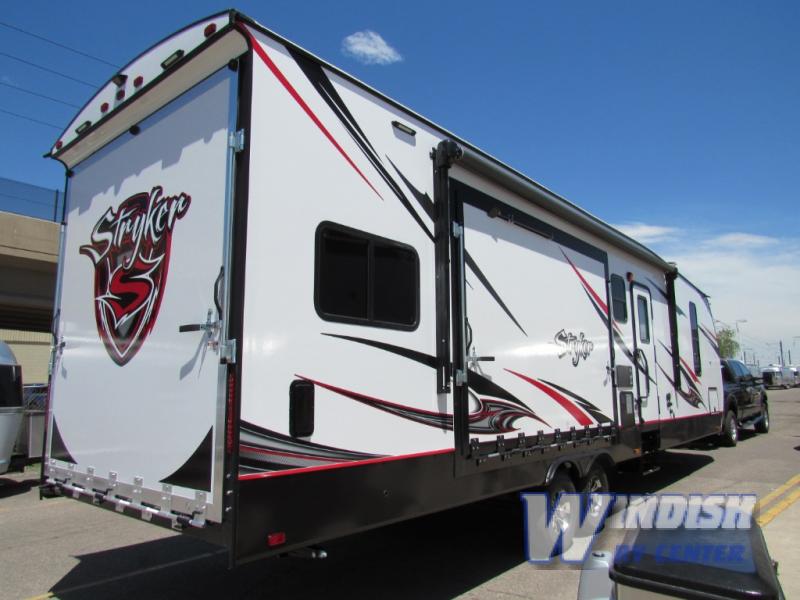 One major advantage of the Stryker brand is the wide variety of floorplans to choose from. From multi use garage/living areas, to separate seating and bedroom spaces, to a floorplan that even feature an extra fold out side porch, the Stryker has you covered.
With sleeping space for up to 8, there's enough room for friends and family to join in on the fun as well.
In many ways, even though the Cruiser Stryker is a travel trailer RV, it includes many features normally found in fifth wheel toy hauler features.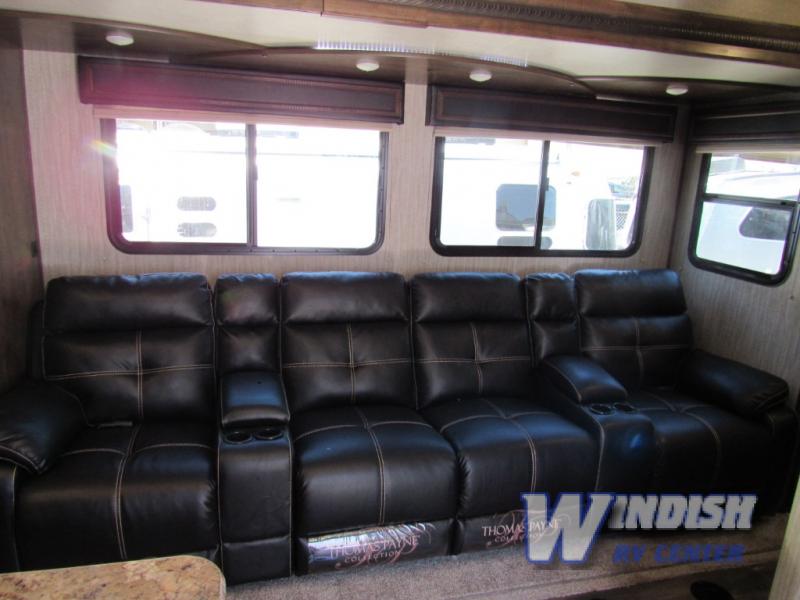 The barreled interior ceiling, slide out room with sofa seating, power sofa/bed in the garage, 30 gallon fuel station and optional generator makes this a fully equipped, yet compact toy hauler.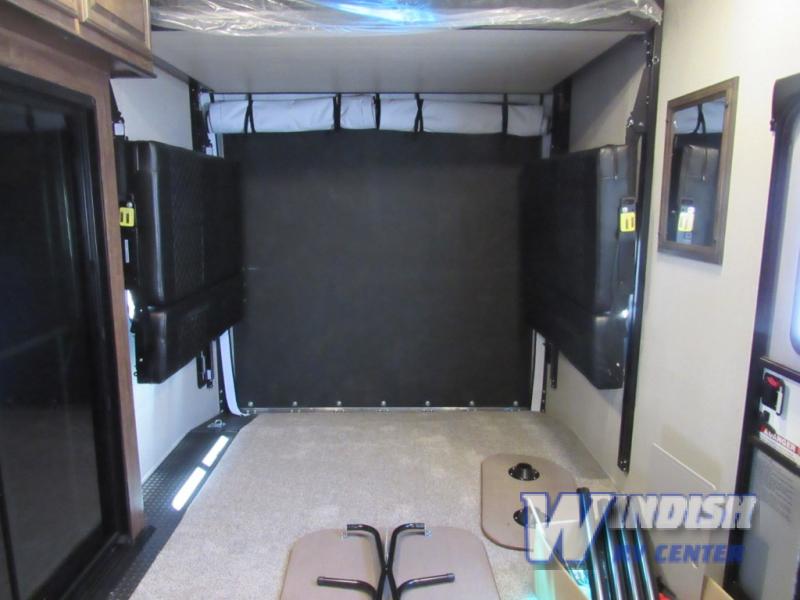 The 5,000 pound cargo tie downs are steel mounted to the floor, ensuring safe transport for your ATV, motorbikes and other off road vehicles.
Outside, the Cruiser Stryker looks sharp. You are sure to turns heads with its striking fiberglass front cap, sharp graphics and red under body ground effect lighting. Give 'em something to talk about.

To view the Cruiser Stryker in detail, look for our 360 Degree Virtual Tour button. This exciting new feature allows you to take a tour of the inside of this special RV without leaving the comfort of your home!
To see which Cruiser Stryker Travel Trailer Toy Hauler Floorplan is right for you, Contact Us At Explore USA RV and our RV specialists will help get you out on the road to your next adventure.