Yay! Spring is here and we are lucky enough to live in Colorado where there is so much to see and do. Although we think of flowers blooming and green meadows in the spring, much of the higher altitudes are still snowy. Spring offers warmer air however and allows for fun snow activities without getting too frigid. This doesn't necessarily mean that camping is not an option in the spring. It just means that some extra thought needs to be put into planning.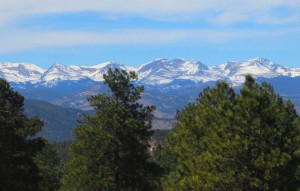 One thing to keep in mind is the water in your tanks and lines. An enclosed and heated underbelly is a big plus when cold weather camping. Here at Windish RV, we carry a wide variety of RVs that can handle cold temperatures with ease. An electric fireplace such as the one in the Heartland Bighorn is sure to keep you cozy in the evening after a day of cross county or down hill skiing in the warm springtime sun.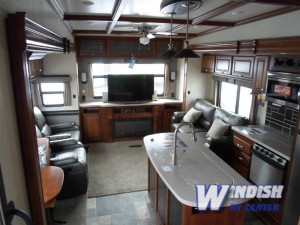 If skiing isn't your thing, consider a trip to a Colorado hotwater spring.  Dry Lake is the closest forest service campground to Steamboat Springs which is popular destination. Or, consider visiting Ouray Hot Springs which is considered the "Little Switzerland" of the United States (open May-October).
Perhaps a weekend trip nearby is an easier get away while the kids are still in school. A visit to the local nature center like the Lookout Mountain Nature Center and Preserve in Golden, CO can be informative and entertaining. Being out in the woods is always more fun when you know what you're looking at. Going to a nature center can teach you and your kids about the different plants and animals that call Colorado their home.
Looking for a little history? Spring is a great time to visit Bent's Old Fort National Historic Site. There you will find a reconstructed 1840s adobe fur trading post on the mountain branch of the Santa Fe Trail where traders, trappers, travelers, and the Cheyenne and Arapaho tribes came together.  Today, historians recreate the sights, sounds, and smells of the past with guided tours, demonstrations and special events.
Whatever your interests are, spring camping in your RV can be just as fun as summer camping with less hassle from big crowds. Contact the service department at Windish RV to dewinterize, and inspect your camper after it's winter snooze. Camp with confidence!