Hi, I'm Kate!  I'm a full-time RVer, who lives in a fifth wheel like this Grand Design Reflection for sale at Windish RV Center with my husband, 16-month old son, and our golden retriever.  It's a crazy life, but we love every minute of it.  Even when cooking in a smaller kitchen, serving delicious, hearty meals is a passion of mine. That's why I'm sharing one of my favorites with you!  This camping recipe takes a little work, but it's well worth it for the end result.  See how we make Juicy Lucy Burgers!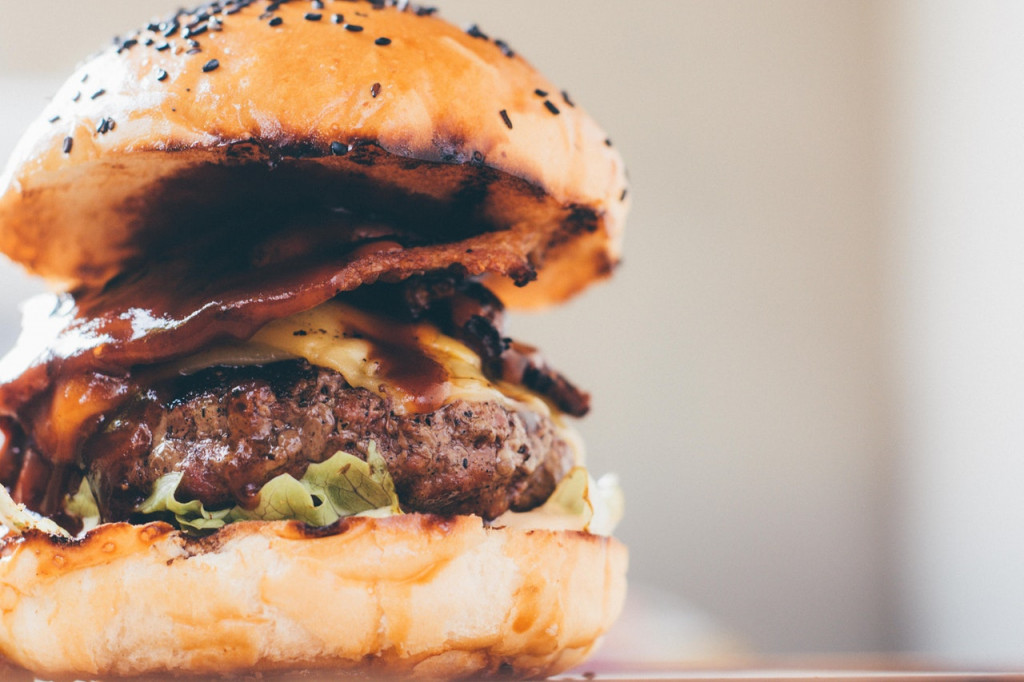 Ingredients
Recipe adapted from HelloFresh.
My husband worked at a Culver's restaurant as a manager for years before we moved into our RV, so he's kind of a pro when it comes to burgers.  He's made a few versions of these over the years, but the one we both like the most is a spin-off of the recipe from HelloFresh.com.
1/2 lb. ground beef (lean)
1/2 lb. ground turkey
2 tsp minced garlic
1 tsp garlic powder
1 tsp onion powder
1 tsp paprika
2 tbsp balsamic vinegar
1 1/2 tsp salt
1/2 tsp pepper
1 tsp sugar
4-6 red potatoes
2 sweet onion
2 Roma tomato
1 tbsp Cajun seasoning
4 tbsp sour cream
4 tbsp mayonnaise
1 1/2 cup shredded cheddar cheese
4 buns
Condiments of your choosing (ketchup, mustard, relish, etc.)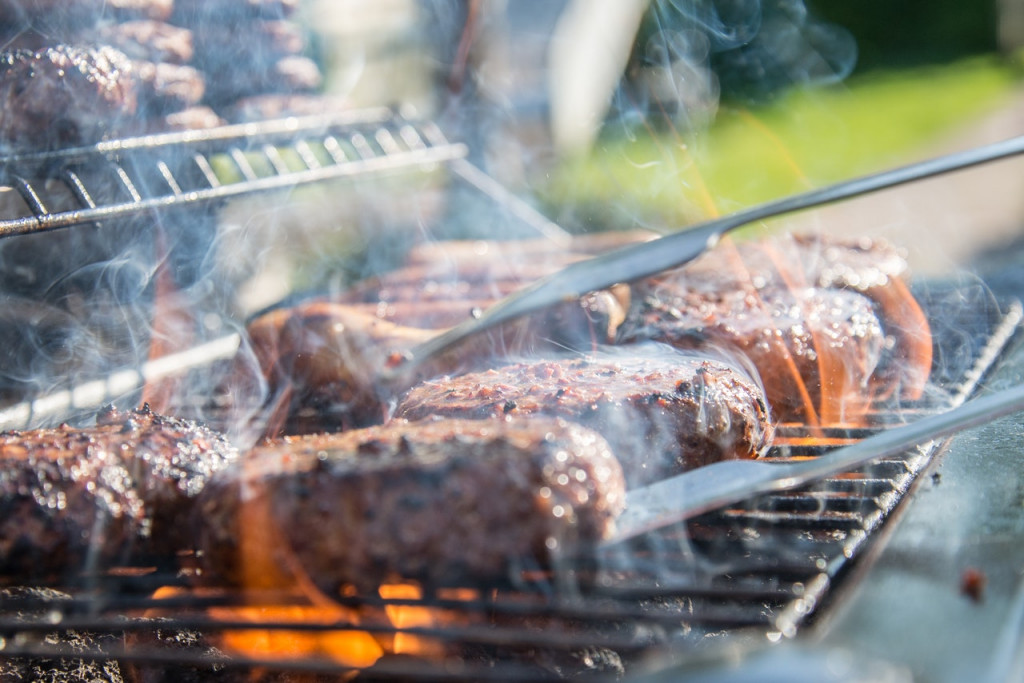 Directions
Wash and pat dry all produce.  Cut potatoes into 1/2 in. thick wedges and wrap in heavy-duty aluminum foil with a drizzle of oil and the Cajun seasoning.  Seal the package and place on the grill.  Roast for 20-25 minutes until potatoes are softened.  If you're not getting the browning you want, place the foil packet into the coals for an additional 5-10 minutes, rotating frequently.
Thinly slice the onion and dice the tomato. Heat a drizzle of oil in a cast-iron skillet over the fire until piping hot.  Add the onion and cook until softened, then stir in the tomato, 1 tbsp balsamic vinegar and sugar. Cook until everything is softened and "jammy." 

Season with salt and pepper, remove from the pan, wipe out the skillet, and set aside the jam topping burgers later.

In a bowl, combine the beef, turkey, 1 tsp minced garlic, garlic powder, onion powder, paprika, and the remaining balsamic vinegar. Add a pinch of salt and pepper, then combine thoroughly.
Form patties that are roughly 5″ across.  If serving four, you will need to make eight patties.  Add a generous pinch of cheese to the center of one patty and top with a second patty.  Pinch the edges around to seal, ensuring there is nowhere for the cheese to leak out during cooking.  Repeat for the remaining patties.  Season with salt and pepper.
Heat a drizzle of oil in the iron skillet until piping hot.  Cook each patty for 4-5 minutes on each side until browned.
In a small bowl, combine mayo, 1 tsp minced garlic, and sour cream.  Combine until mostly smooth.  Add a pinch of salt and pepper to taste.
Toast your buns and serve the burgers with onion tomato jam, the mayo sauce, and a drizzle of ketchup. Add a side of delicious, spicy potato wedges to complete the meal!
I hope this recipe helps you enjoy a hearty, delicious dinner at the campground with your family! Contact us at Windish RV Center for more information on the RVs for sale today!