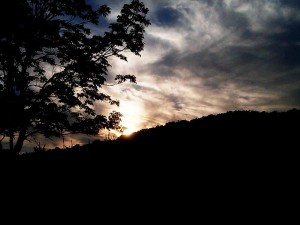 Camping brings families together, there's no doubt about it. From planning the trip to packing for it to actually getting there, families are forced to work and spend time together. Of course, once you get to your destination there's lot of memories to be made. Here's a list of some of our favorite summer memories and what you have to look forward to next camping season.
S'Mores
Ahhh, delicious, sweet, crunchy, chocolately s'mores! Who doesn't love sitting around a campfire, roasting the perfect marshmallow and enjoying it with family? For some the perfect marshmallow is crispy and toasted black and for others it's just lightly browned. Whatever your preference, roasting s'mores is delicious and fun.
Campfires
From campfire sing alongs to charades, lots of fun happens around the campfire, all while creating a warming,family environment. Plus, the smell of burning wood just smells like summer and it's so much more enjoyable to sit around the campfire when it isn't freezing outside!
Change
The beauty of camping and RVing is that you get to experience a change of scenery whenever you want. From hiking in the forest to swimming in lakes to surfing in the ocean, the memories you make trying a range of activities will stick with you through the cold season and keep you trying new destinations year after year.
Food
Camping gives you permission to enjoy delicious food. Sure, the holidays gives us yummy treats, but nothing beats enjoying fresh watermelon, grilled chicken, and ice cream. Plus, thanks to summer being peak growing season you get to enjoy incredibly fresh foods from local farmers.
Long Days
Ahhh, those long days of summer. It's so much fun to have tons of daylight to explore our destinations, make memories, and just enjoy the beauty around us. More sunshine means more fun and is something that we definitely appreciate this time of year, when the sun sets at 5:30pm!
Photo Credit: By Jffkrider (Own work) [CC-BY-SA-3.0 (http://creativecommons.org/licenses/by-sa/3.0)], via Wikimedia Commons