Airstream has certainly made a name for themselves. As one of the most recognizable trailers on the road, these shiny beauties have evolved from an avant-garde 60's design into a pop culture icon. Vintage Airstreams are hunted down in junkyards by innovative designers who convert them into backyard art studios or (with a little more elbow grease) back to their former glory as a travel trailer. Just a quick search on Pinterest or Instagram will bring up hundreds of thousands of photos — of families traversing the county in retro-chic style, or of Airstreams superimposed with inspirational quotes about wanderlust and daydreams.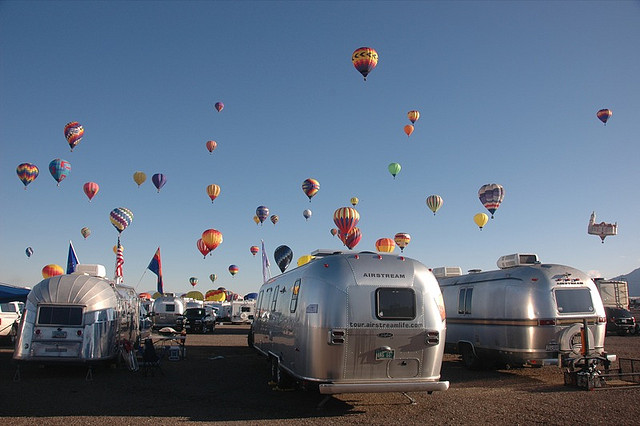 From the popular Flying Cloud trailer to the luxurious Interstate Grand Tour, Airstream has maintained its retro design while still keeping pace with the modern advancements in the RV industry. As a leader in designing coaches that afford travelers spacious floorplans in decors that range from the serene to the sleek, Airstreams are the ideal companion for a range of travel styles that runs the gambit from rough and rugged adventurers to luxurious "glampers."
Whether you go for the nimble Airstream Sport with its huge personality packed into a compact size, or want to live large in a Land Yacht, you can trust that every Airstream is built with the strict safety guidelines and engaged design process that would make founder, Wally Byam proud. Today, you can find  Airstream models from the 1930's sharing the road with brand new International Serenity trailers — a testament to how Wally Byam's creed permeates through every rivet of an Airstream. "…To keep alive and make real an enduring promise of high adventure and faraway lands…of rediscovering old places and new interests."
As one of the leading dealers in Airstreams, we've watched their rise in popularity in the last few years and have answered the collective call of wanderers across the country by carrying more models in a wider range of options. Visit one of our two locations today to see for yourself what makes Airstreams a model that only gets better with time.