Airstream has brought their excellence in design, function and efficiency to the driveable market with the Airstream Interstate Lounge and Airstream Interstate Grand Tour Series Class B Motorhomes.
For travelers in search of a versatile option for luxury travel offering space and flexibility, the Airstream Interstate line of Class B motorhomes are at the top of the list. Both come equipped with a kitchen, bathroom and sleeping/seating space all wrapped up in a green, fuel efficient package.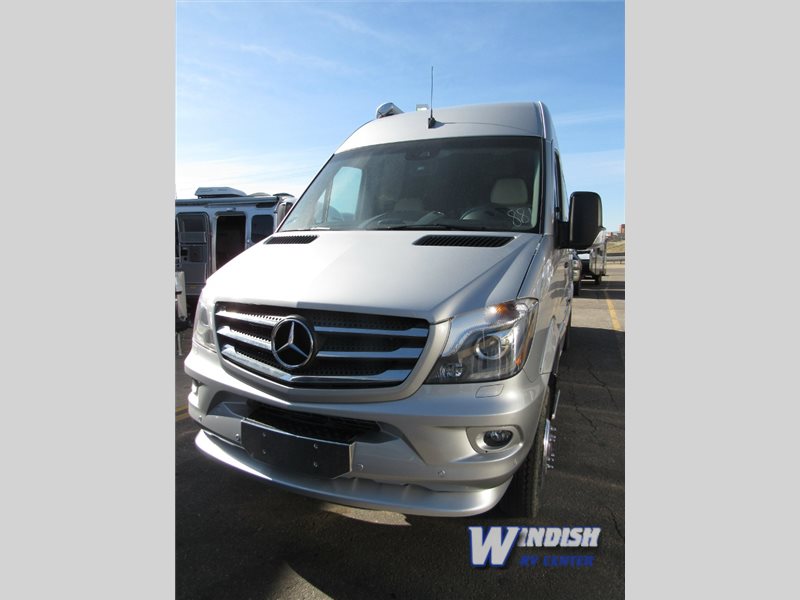 Airstream Interstate Lounge EXT
The Interstate Lounge Class B is powered by a state of the art Mercedes-Benz turbo diesel engine that delivers 18+ estimated highway MPG and provides 5,000 lbs. of towing capacity, which allows you to go wherever your adventure awaits. You will find belted seats for 7-9 adults, depending on the unit you select, and sleeping accommodations for two. This nimble 4WD motorhome will accommodate you and your friends in class and comfort.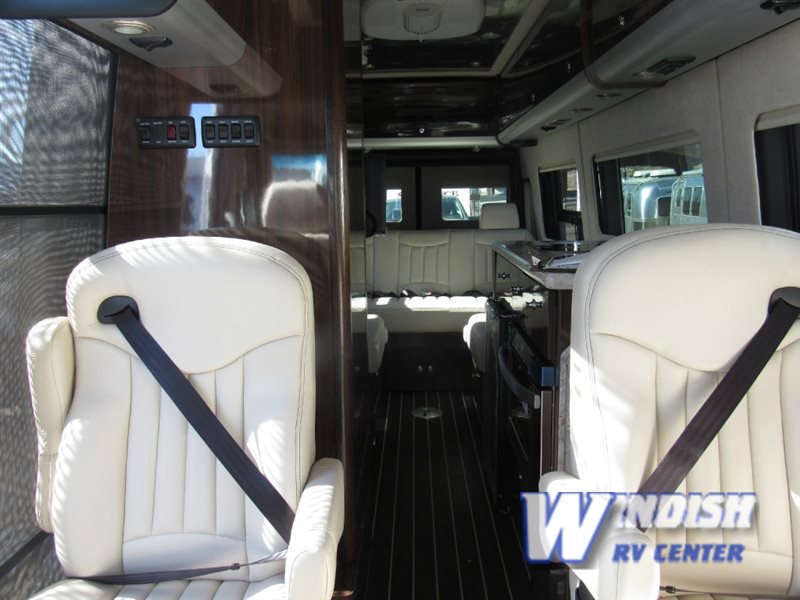 Put yourself in the driver's seat of the Airstream Interstate Lounge. You'll be glad you did.The custom-built Mercedes-Benz 3500 chassis offers the handling of a much smaller vehicle while maintaining exceptional strength and durability. Additional standard features like reinforced leaf springs, rack and pinion steering, and Alcoa Durabright all aluminum wheels make this Class B the ultimate driving machine.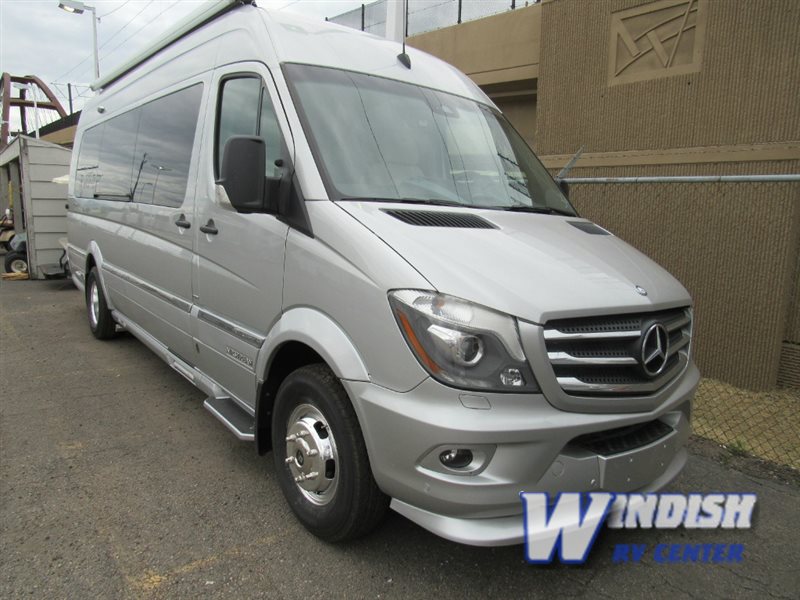 Airstream Interstate Grand Tour EXT
Planning a long term adventure and need a little more space? The Airstream Interstate Grand Tour Class B Motorhome is right up your alley. With all the same power and efficiency as the Airstream Interstate Lounge, the Grand Tour features a larger galley with additional counter space, multi-functional storage areas, a flexible workspace desk, and an over-sized fridge and freezer.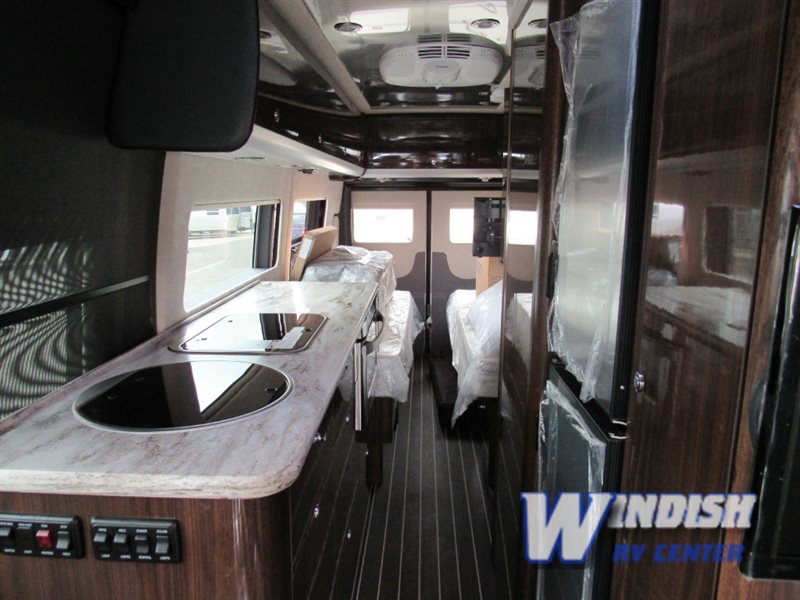 Everything you need to enjoy yourself on your next adventure is available to you in a clean, modern, artfully designed package. Cooking area, bathroom, bed and plenty of hidden storage are thoughtfully arranged to efficiently offer the most space.
Turn the key, go anywhere, do anything. The power of travel freedom is in your hands with the Airstream Interstate Lounge and Grand Tour. For a test drive you won't forget, Contact Us at Windish RV or visit us at One Of Our Locations.  Prepare to be impressed!