This is the first time that Airstream is offering a 23' trailer in a twin bedroom layout in decades! Our Airstream Globetrotter for sale is the best of the best, with plenty of space and new, modern amenities that make it feel like a dream. Continue reading this Airstream Globetrotter Review to find out more on what makes this the perfect choice for your next travel trailer.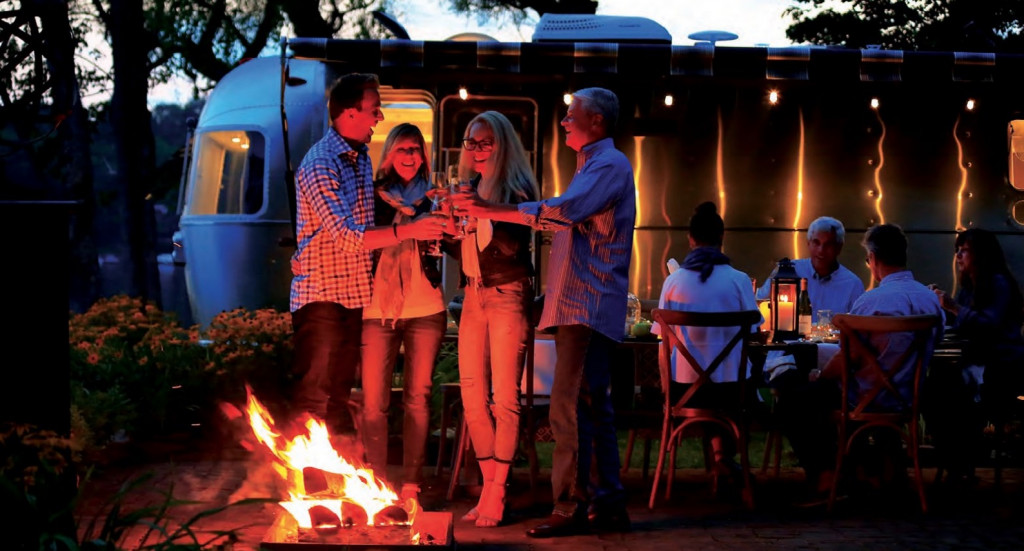 The Globetrotter has a net carrying capacity of 1,003 lbs, and is 23 feet and 9 inches in length with twin beds (certain model) that you'll fall in love with. The exterior features include a fresh water tank (39 gal), a gray water tank (30 gal.), and a black water tank (18 gal.).
There is also a 30 AMP service single AC with a heat pump 13,500 (BTU). These features, in addition to the fantastic construction, will keep this trailer pristine for years.
Spend less time setting up with the standard power awning and power stabilizer jacks. Everything sets up with the push of a button, which is a relief to any RVer who has experienced the setting up part of camping. Airstream does it again with exterior features that make it easy and enjoyable to camp!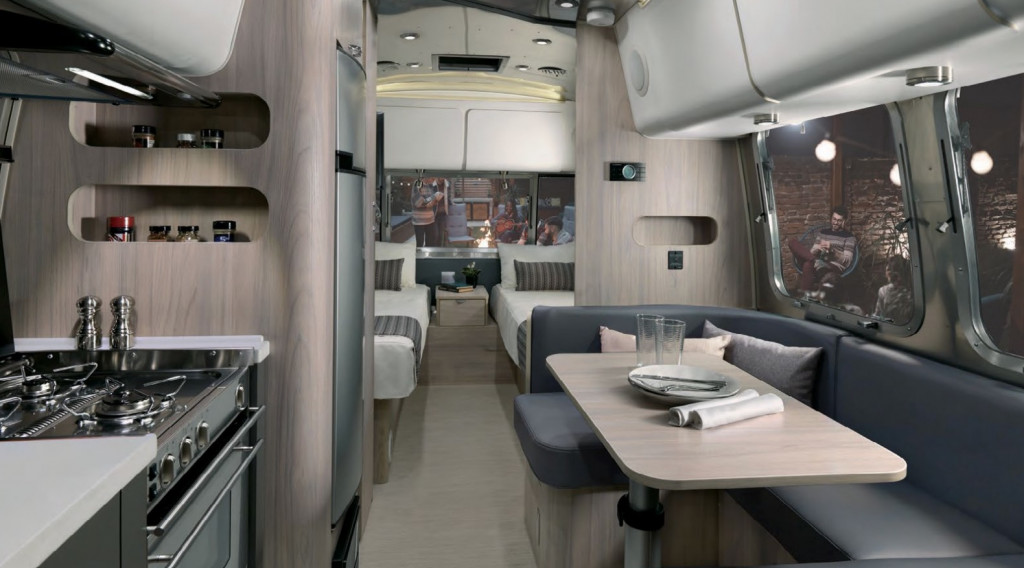 The interior is just as mind blowing, with a chic look that any RVer is going to love. Not only will Airstream fans freak out over the look and feel of the RV, but will also enjoy the two twin beds that haven't come with a 23 foot model in a long, long time.
The ultra-modern kitchen has a 3-way 6.7 cu. ft. refrigerator (with a freezer) to store all of your yummy food in, a 3 burner stove with a cover, and a deep stainless steel Moen sink that gives a sleek feel and convenient way to wash dishes.
After preparing your meal in the kitchen, sit down at the booth dinette that seats four and spend quality time with your family and friends over the food. You can also flip this dinette into a lounge or sofa! Have ample space to relax and enjoy your favorite camping activities, such as playing games or laughing over old memories.
Stream your devices using Bluetooth or listen to the AM/FM radio through the Fusion Factory-tuned Stereo, which conveniently plays music throughout the whole trailer.
The storage compartments in the Globetrotter are a huge interior feature to note. You'll find nothing like this in other RVs, as the upper storage cabinets are custom curved wood doors, while the inside has hydraulic hinges to keep them fully open when you need them to. How easy is that?!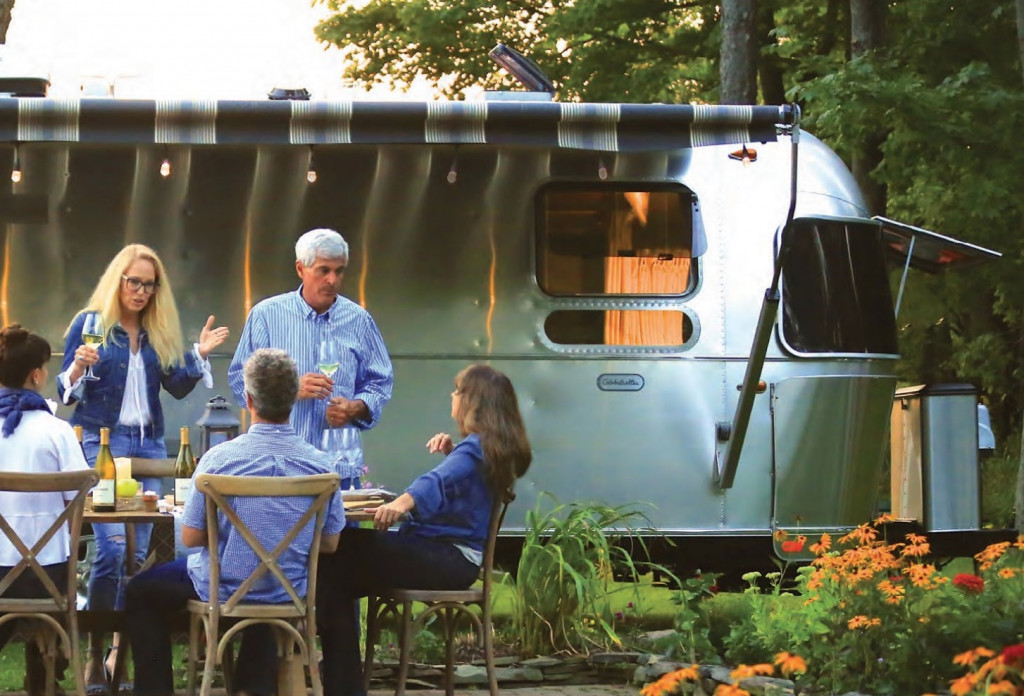 The Globetrotter is chic, modern, and absolutely beautiful.
If you have any questions concerning the Airstream Globetrotter for sale, please contact us. With easier towing, a luxurious interior, and a durable construction, you'll fall in love with the newest Globetrotter just as we did. Your camping trip adventures will never be the same with this beautiful RV!