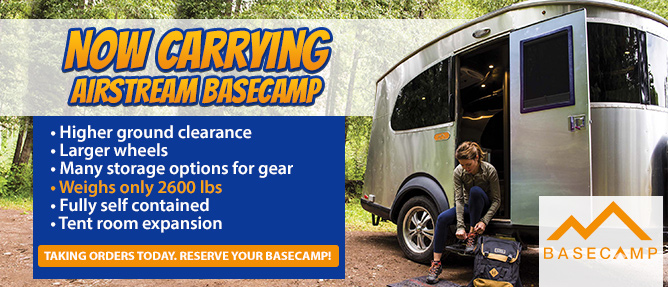 When it comes to quality and convenience, you can't beat the Airstream RV Basecamp Travel Trailer Camper.
With all the style and class of a full size Airstream Travel Trailer combined with the scaled down footprint of a compact camper, you can enjoy all of the adventures you've been dreaming of at a fraction of the cost.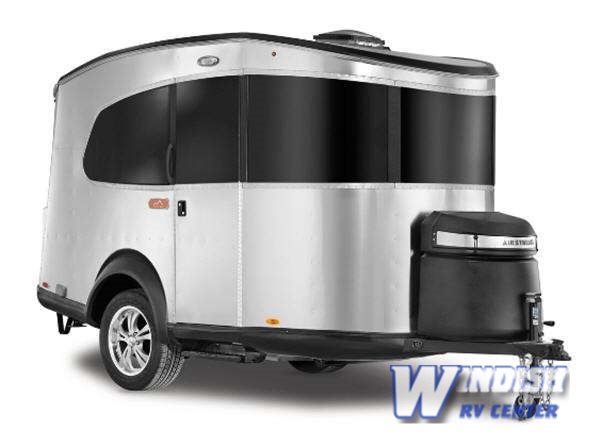 Here in Colorado, we have hundreds of beautiful parks, trails, rivers and mountain vistas to enjoy. Having an easy to tow travel trailer that allows you to pick up and go whenever and wherever you want, gives you the freedom you crave to completely enjoy the great outdoors.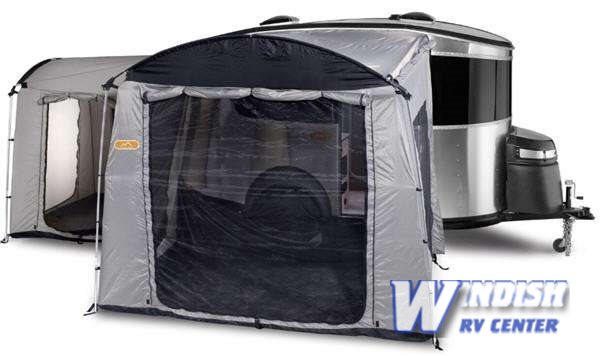 The Airstream Basecamp is made for adventure, just like you are. With a higher ground clearance, larger wheels, available tent room expansion, and storage for your gear, the Basecamp is built to match your active lifestyle.
See the world in streamlined comfort, surrounded by features designed for today's technological and environmental needs. At only 2600 lbs, the Basecamp is easy to tow and will save you money on fuel and the cost of your tow vehicle.
Features such as the optional 160w solar package w/upgraded AGM battery, LED lighting throughout, Wireless Bose sound system and USB and 110 outlets strategically placed where you want the the most are cutting edge innovations that Airstream is know for.
As far as construction, the Basecamp adheres to Airstream's strict manufacturing practices with features such as:
Semi-Monocoque Aluminum Superstructure
Flurocarbon Treated UV Protected Aluminum Exterior
Thermal Barrier Protection Between Interior and Exterior
Hand Crafted Welded Extruded Aluminum Window Frames
3M Filon Front Stone Guard Protection
Enclosed Aluminum Insulated Heated Underbelly
Torsion Axle Suspension
With superior eco-friendly practices, the Basecamp is rated TRA Certification Green Emerald Status which the highest rating available. This peace of mind allows you to rest easy and enjoy the outdoors knowing you support a company that cares.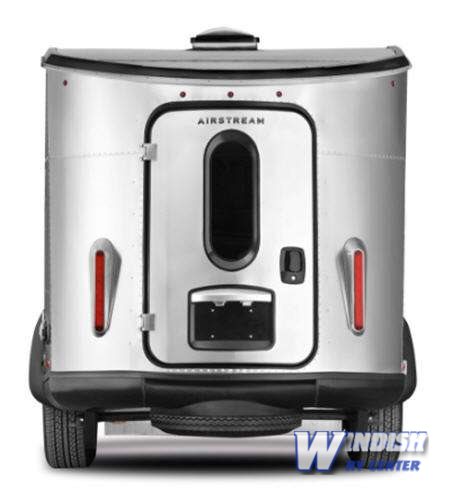 The Basecamp brings the outdoors in with a panoramic window display in the front of the trailer. In the back, there is an extra door which offers an easy flow from the front to the rear of the cabin. This unique design allows for plenty of sleeping, sitting, kitchen and bathroom space. When it comes to comfort and style on the road, the Basecamp really is the complete package.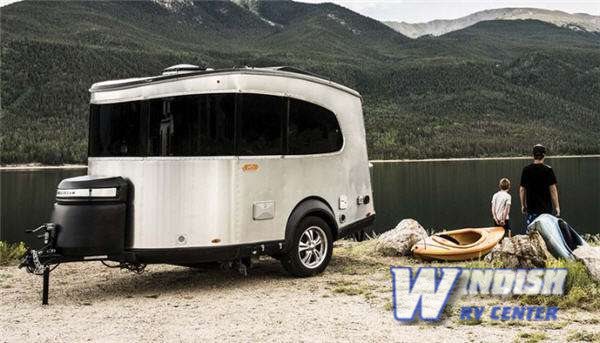 Let your wanderlust take over. The Airstream Basecamp Travel Trailer is just the right camper to open up new worlds full of adventure and fun.
Contact Us at Windish RV or visit one of our locations in Lakewood or Longmont, Colorado and our RV specialists will lead you through a tour of this amazing camper.