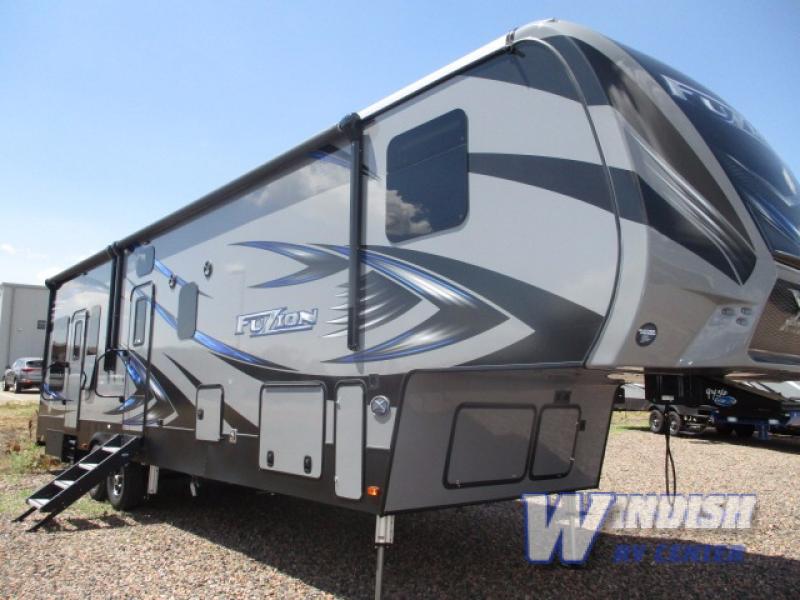 In a previous article, we took a close up look at one luxury fifth wheel toy hauler in this Fuzion RV Review. But aside from transporting motorized vehicles, what else can a toy hauler be used for?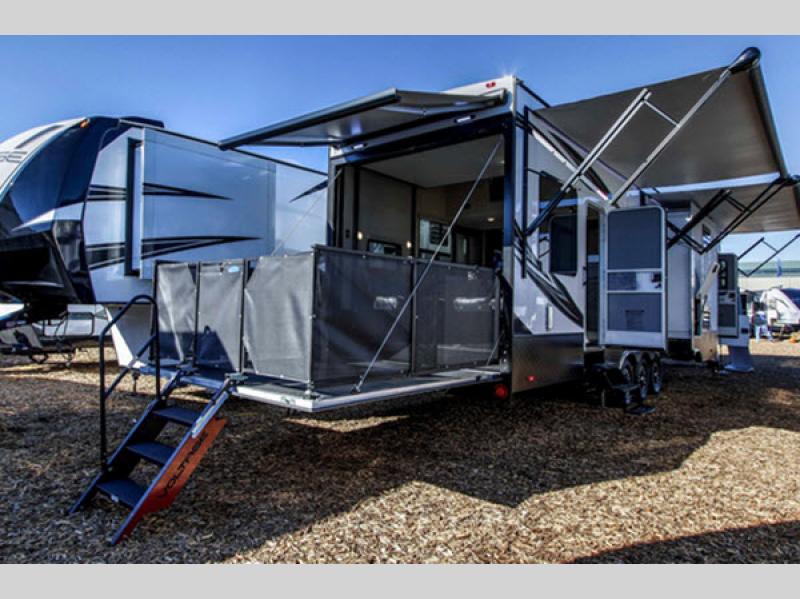 These unique fifth wheel or travel trailer RV types include a garage area that is either a part of, or separated from the main living area. This gives campers a durable area to store and transport a variety of items to your destination.
The right Toy Hauler RV is essential to the outdoor enthusiast interested in motorized sports such as dirt biking, ATV trail riding, motocross, etc. However, toy haulers can also be used in a variety of ways to suit the needs of a large spectrum of travelers. Here's a few unique possibilities to make the most of your toy hauler RV.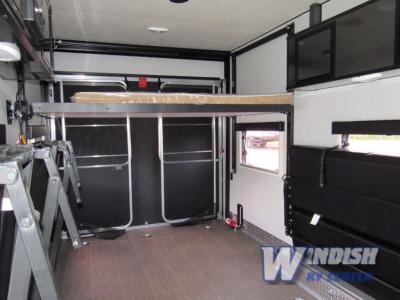 Get Out On The Water– Toy Haulers are extremely useful for transporting bulky watercraft such as kayaks, canoes, waterskies, inflatable boats or even a light fishing boat. By transporting your watercraft in a protected, enclosed area, you can make sure it will easily arrive at your destination safely.
Mobile Office– If your job requires you to travel for work, a large, quiet office area is a must. You can easily turn the wide open garage space of a toy hauler RV into a mobile office perfect for contractors, travel writers, on-site repair specialists, etc.
Party Central- The rear ramp on many toy haulers can transform into a party patio ideal for tail-gaiting, family get-togethers, team meets and group gatherings. This indoor, outdoor space allows you and your guests to move around comfortably while enjoying the fresh air.
Bring Your Business on the Road- Tattoo Parlor? Pet Groomer? The possibilities are endless! Entrepreneurs that can travel to their customers have a distinct edge over their completion.
Dog Shows – In a toy hauler garage, there is plenty of room for everything you need to bring to the dog show such crates, litter boxes, agility equipment, pet furniture, food, etc. If you are a part of the dog show circuit on any level, toy haulers are a great way to keep your pooches comfortable, secure and out of the sun.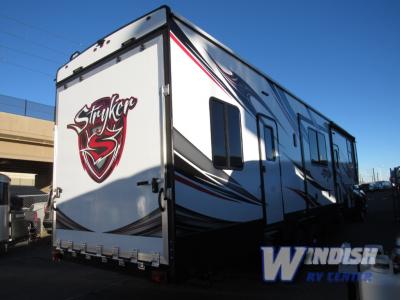 Contact Us At Windish RV for a tour of the Toy Hauler RVs for Sale on our lot. We have plenty to choose from! Our experienced RV specialists will help you narrow down just the right the RV to suit your needs.