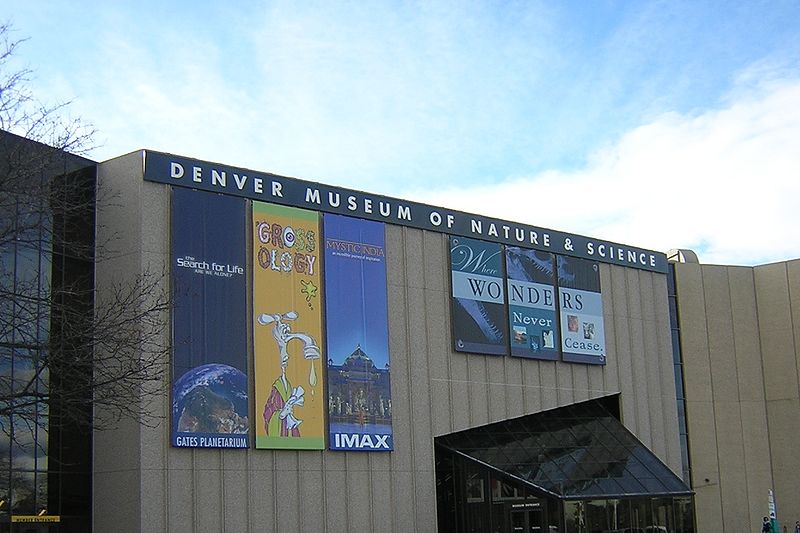 The cool thing about Denver is that is has something to offer everyone. From the academic "nerd" to the outdoorsy folk who enjoy climbing you'll never be at a shortage of things to do in Denver. In today's blog post we're taking a look at 3 museums that are sure to educate and excite you while you spend time in the Mile High City.
Denver Museum of Nature and Science 
The Denver Museum of Nature & Science is a great destination for families and couples alike. It earned a 2014 Trip Advisor Certificate of Excellence. This museum features a range of interactive exhibitions and has knowledgeable volunteers who help educate you on each exhibitions. Current exhibitions include Maya: Hidden Worlds Revealed; Egyptian Mummies; Expedition Health; and much more. If you've got children who are eager to explore or want to get up close and personal with multiple cultures and histories.
Kirkland Museum of Fine & Decorative Art
If you love fine art and decorating you'll love the Kirkland Museum of Fine & Decorative Art. This museum features more than 3,500 works of art from a wide range of styles including Art Deco, Pop Art, Glasgow Style, Postmodern, and more that are on display. There are also the works of more than 60 architects on display and art work from many well known Colorado artists including Vance Kirkland. This is more of an adult museum. Children under 13 are not allowed. Free parking can be found across from 13th avenue.
Denver Art Museum
The Denver Art Museum offers art lovers a chance to check out some of the most revered and respected works of art in the world. On the first Saturday of every month you can get in free, otherwise admission is $20 for adults, $18 for seniors and military, $16 for college students, and $6 for children 6-18. Current exhibitions include The American West in Bronze 1850-1925; Drawn to Action: Posters from the AIGA Design Archives; Epic: Joseph Stashkevetch drawings; and more. If you're looking for an opportunity to view the world through an artistic lens this is your chance.
If you're looking for something that's fun and educational, the great city of Denver has a slew of museums that you will love. Bring the family or just your spouse or friends and check all that our eclectic city has to offer.