Stop dreaming of a life on the road and start living it today when you order one of the new 2022 Airstream Interstate 24X Std. Model class B diesel motorhomes from Windish RV Center!  These incredible motorhomes are the perfect solution for anyone who graves the open road.  Learn more about the features and amenities you'll love in this 2022 Airstream Interstate 24X Std. Model class B motorhome review.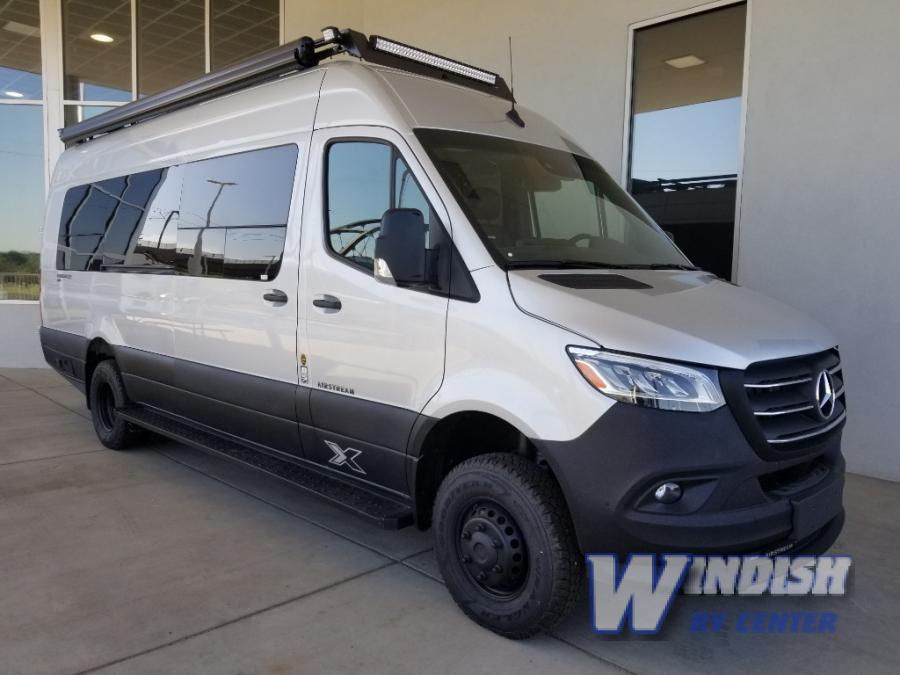 Kitchen Features
Whenever you travel in one of these Airstream Interstate 24X class B motorhomes, you'll be able to save money on your road trips by enjoying delicious meals from your kitchen!  The galley kitchen makes it easy to stop at a rest area on the road and whip up a delicious meal for your crew without the need to stop for fast food!  Additionally, when you're at the campground, the sink with a high-rise faucet makes it easy to clean after a meal!
Additional Features:
Cooktop with Integrated Cover
Multi-Speed Roof Mounted Fan
Sink with Integrated Cover
Solid Surface Countertop w/ Edge Band Lighting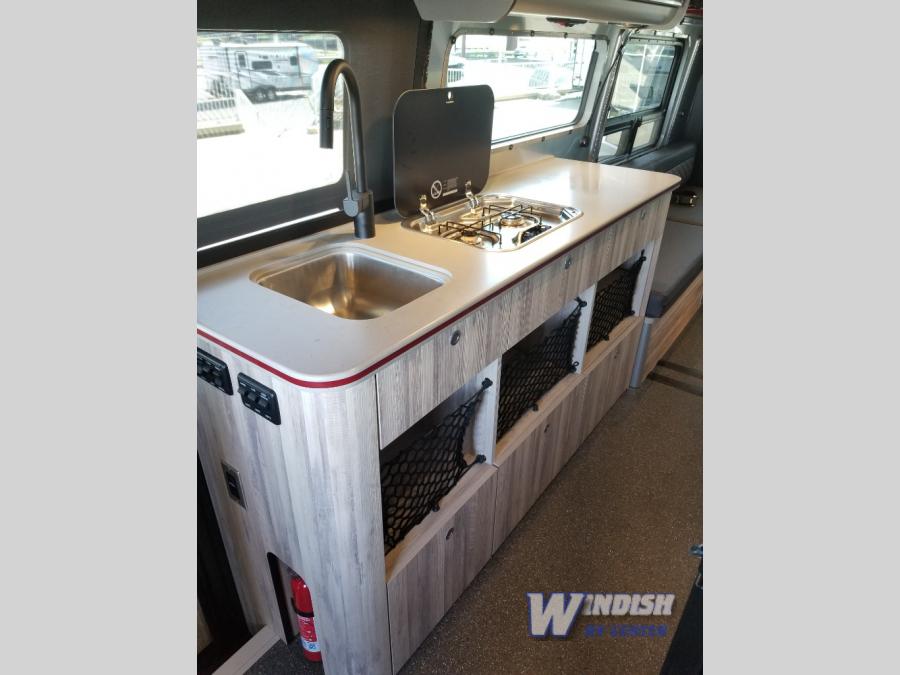 A Great Night's Sleep
The Flex bed system in the rear makes it easy to ensure that you and your loved one always get a great night's sleep. Additionally, the space features a retractable table so that you can eat dinners with your guests. The overhead storage systems provide plenty of room for all your clothing, camping gear, and more! If you need even more space for hauling your outdoor equipment to the campground, enjoy the black roof rack, which gives you the ability to carry even more!
Additional Features:
Security Safe
Signature Aluminum Ceiling & Trim
Simtex Marine-Grade Carbon Gray (Rear Seating/Sleeping)
Ultraleather® Seating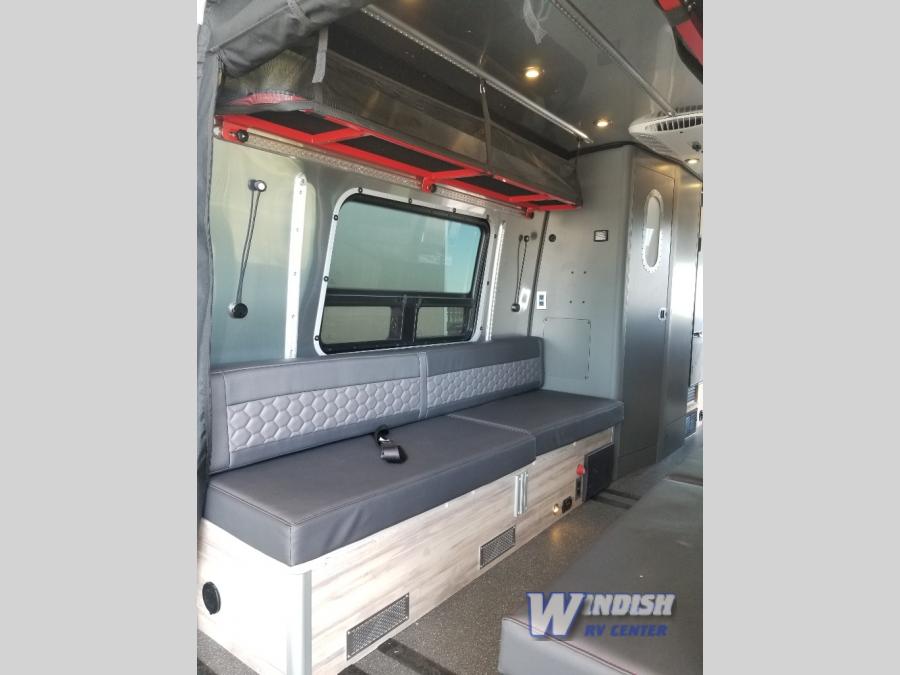 Don't waste another minute; contact us today to order your new 2022 Airstream Interstate 24X Std. Model class B motorhome today.